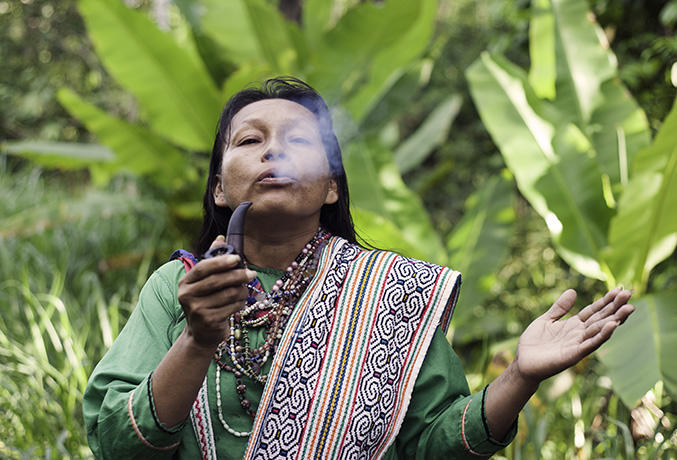 Shipibo Onanya ("Ancestral Healer") Estela Pangosa Sinacay, Peruvian Amazon—Photo by Tracey Eller for Cosmic Sister
CULTURAL CELEBRATION + SACRED RECIPROCITY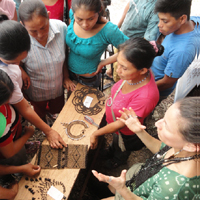 "I believe that the cooperation of people is an indispensable element of building sustainability and creating powerful opportunities and partnerships around the world." -

Violeta Villacorta



We support cultural celebration, solidarity, and sacred reciprocity through mutually respectful cultural exchange, which includes supporting the work and voice's of Indigenous artists and medicine women, globally.
We are especially grateful to the talented Indigenous Shipibo people who choose to share their wisdom with us and also appreciate reciprocal gifts of wisdom from our world. Ours is a beautiful, mutually beneficial, life-affirming friendship.
"Cultural appropriation" is a sensitive issue that is partly about defending the rights of Indigenous people, many of whom are impoverished and disenfranchised, while respectfully supporting them to champion the environment they depend on and steward. The Shipibo people, the Indigenous Amazonian tribal people with whom I have the most experience, have held onto some of their art, language, and plant medicine traditions, thanks in part to the keen interest in ayahuasca journeying from the outside world. The Shipibo are from the Pucallpa region, but as interest in ayahuasca grew, many Shipibo Onanya ("Ancestral Healers") moved to the island city of Iquitos, in the Great Plains of the Amazon Basin, where most of the ayahuasca retreats have been built.
Amazonian tribal people survived the Spanish Inquisition and British colonization. During 150 years of conquest, the Indigenous population went from around 9 million to 600,000. Today, the most devastating forces are powerful, corrupt extractive industries. Aggressive old-growth timber harvesting, cattle ranching, oil and gas extraction, and gold mining are contaminating rivers and soil, clear-cutting and burning for palm oil plantations is destroying the rainforest, and the people have been assaulted with a tsunami of pop-culture crap and processed consumer-packaged goods.