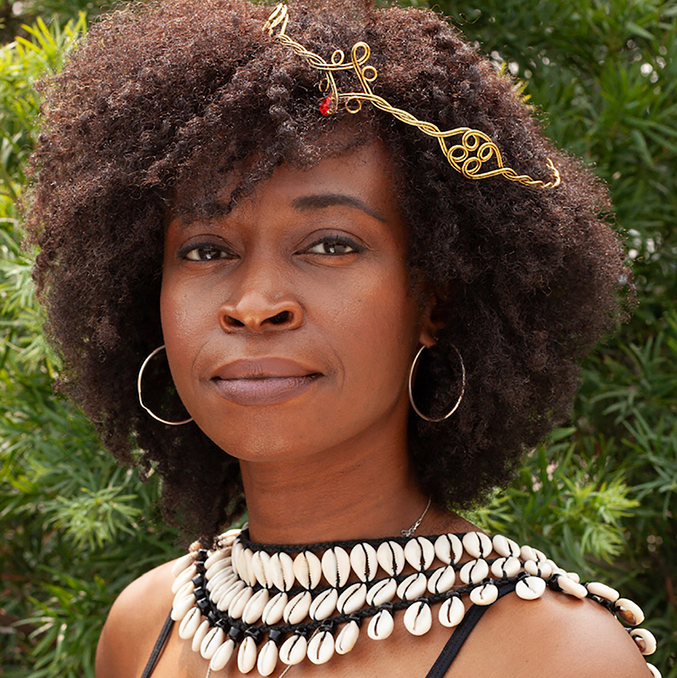 The Power of Affirmations Spoken in Igbo Dialect
Women of The Psychedelic Renaissance
Chioma Nwosu (@chiomanwosu) has been awarded a Cosmic Sister Women of The Psychedelic Renaissance (CS WPR) grant to present "The Power of Affirmations Spoken in Igbo Dialect" at Spirit Plant Medicine Conference (SPMC).Oct 23rd - 25th, 2020.
Congratulations, Chioma
Chioma Nwosu is Black female, Nigerian-born Detroit native who resides in Los Angeles, CA. With over 20 years of experience working with patients receiving care within our hospital system of healthcare, her focus is on a tapping into ancestral knowledge to begin cultivating a practice that would provide healing in ways that our current healthcare system could not – energetically.
Ms. Nwosu wears many hats professionally as a certified educator, health & wellness empowerment coach, certified & licensed massage therapist, certified yoga instructor, meditation facilitator, reiki practitioner, sound healer and plant Spirit medicine facilitator after studying ceremonial rituals with Shipibo Shamans in Peru. Study with indigenous healers has sparked curiosity about ancestral practices, specifically the power of the indigenous spoken word.
Chioma continues her studies keeping focus on merging the gap between science and spirituality; empowering everyone to take control of our own well being as radical act of self love and steady steps toward world peace. Her recent projects include translating mantras into her tribal dialect of Igbo which is a practice inspired by the Shipibo art of Ikaros.
Chioma also received a Cosmic Sister Plant Spirit Grant to experience Indigenous Shipbo ayahuasca ceremonies at Temple of The Way of Light (@templeofthewayoflight), and Cosmic Sisters of Cannabis grant in support of her cannabis-enhanced yoga and meditation. She was featured in the LA Yoga (@layogamagazine) story High Relationship: Connecting Cannabis and Yoga.
"With therapeutic support from cannabis, individuals can go deeper within, self-releasing negativity with ease, connecting with the root of suffering, and exploring a higher vibrational consciousness through cannabis-enhanced guided meditation." – Chioma Nwosu
---
#ChiomaNwosu #Igbo #Nigeria #NigerianAmerican #Queen #blackgirlmagic #empowerment #BIWOC #indigenous #IndigenousWomen #ritual #ayahuaca #cannabis #selflove #wellness #yoga #PsychedelicFeminism #CosmicSister #MAPSCanada #ZoeHelene #wildernesswithin #women #wilderness #wildlife #psychedelic #sacredplants #womensupportingwomen #plantmedicine