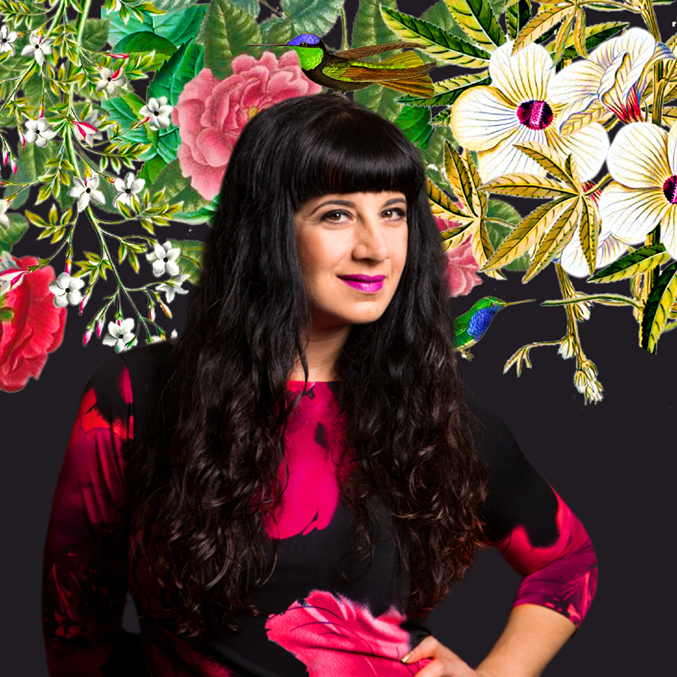 Spirit-infused Performance Poetry
Women of The Psychedelic Renaissance
Rachel Kann (@msrachelkann) has been awarded a Cosmic Sister Women of The Psychedelic Renaissance (CS WPR) grant to present "Spirit-infused Performance Poetry" at Spirit Plant Medicine Conference (SPMC). Oct 23rd - 25th, 2020 
Kohenet Rachel Kann is a poet and ceremonialist. She is certified in Jewish Energy Healing and has apprenticed in the Shipibo shamanic lineage as well as training in dance and drumming healing arts modalities.
Rachel is the 2020 New England Jewish Poetry Festival's Featured Poet and a WORD: Bruce Geller Memorial Prize recipient for her latest poetry collection, How to Bless the New Moon, from Ben Yehuda Press. She has performed her poetry in venues such as Disney Concert Hall, Royce Hall, The Broad Stage and The San Francisco Palace of Fine Arts. She was the 2017 Outstanding Instructor of the Year at UCLA Extension Writers' Program.
Her Spoken Word Visual Album, The Quickening, has received accolades from film festivals in Florence, Tel Aviv, Los Angeles and New York.
She leads Realize Paradise Shabbat Soul Journeys and New Moon Union Rosh Chodesh Circles through Mishkon Tephilo as well as one-on-one and group ceremonies and rituals for folks from a diversity of backgrounds with the intention of facilitating the realization of paradise through the release of trauma and an increase in self-love.
---
#Kohenet #RachelKann #spokenword #poetry #poet #ceremony #selflove #drumming #ayahuaca #soul #moon #PsychedelicFeminism #CosmicSister #MAPSCanada #ZoeHelene #wildernesswithin #women #wilderness #wildlife #psychedelic #sacredplants #womensupportingwomen #plantmedicine #jewsinpsychedelics #jewish #Shabbat