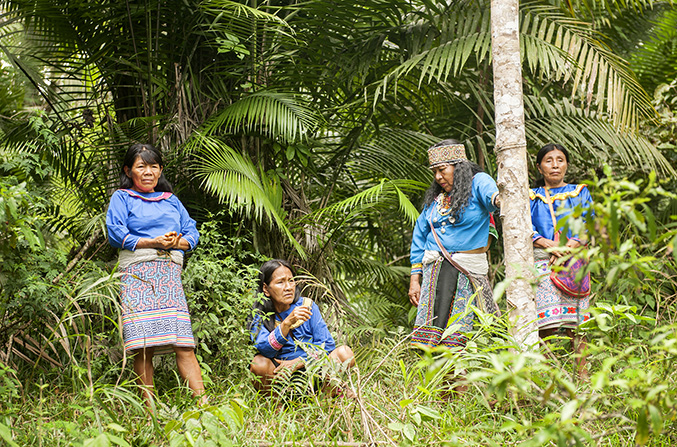 Shipibo Onanya ("Ancestral Healers") at Temple of The Way of Light—Photo by Tracey Eller for Cosmic Sister
COSMIC SISTER PLANT SPIRIT GRANT
The Cosmic Sister Plant Spirit Grant is a merit-based program that supports outstanding women from all walks of life and in different times of life experience the healing and consciousness-expanding journey of ayahuasca ceremony in traditional Indigenous-led ceremonies in the Peruvian Amazon. Ayahuasca, a powerful psychedelic brew, is not only legal in Peru—it is designated as a "Cultural Treasure" by the Peruvian government.
The Cosmic Sister Women of the Psychedelic Renaissance and Cosmic Sisters of Cannabis are important companion projects.
Plant Spirit Grants are on hold due to Covid travel restrictions. Please follow us on Social Media for updates.
PLANT SPIRIT GRANT RECIPIENTS
The following recipients are listed in the order of grants awarded.
ADVOCACY PROJECTS
Cosmic Sister has several plant spirit related advocacy projects in place.
LEARN MORE
Please see the Frequently Asked Questions page for more information about the Cosmic Sister Plant Spirit Grant, specifically. Visit our About Cosmic Sister for more information about Cosmic Sister.
REACH OUT
Applications for the Cosmic Sister Plant Spirit Grant are currently closed. We rely on community support to do this work and are currently focusing on fundraising. Please do keep in touch.
KEEP IN TOUCH
The best way to keep in touch with Cosmic Sister and the Cosmic Sister Plant Spirit Grant is through Social Media. Also, the more people know about the program, the more funding will become available—so please spread the word.
THANK YOU FOR YOUR SUPPORT
Donations for Cosmic Sisters of Cannabis and the Women of the Psychedelic Renaissance education initiatives are tax-deductible in the U.S. through our fiscal sponsor, The Multidisciplinary Association for Psychedelic Studies (MAPS). Thank you for your SUPPORT.