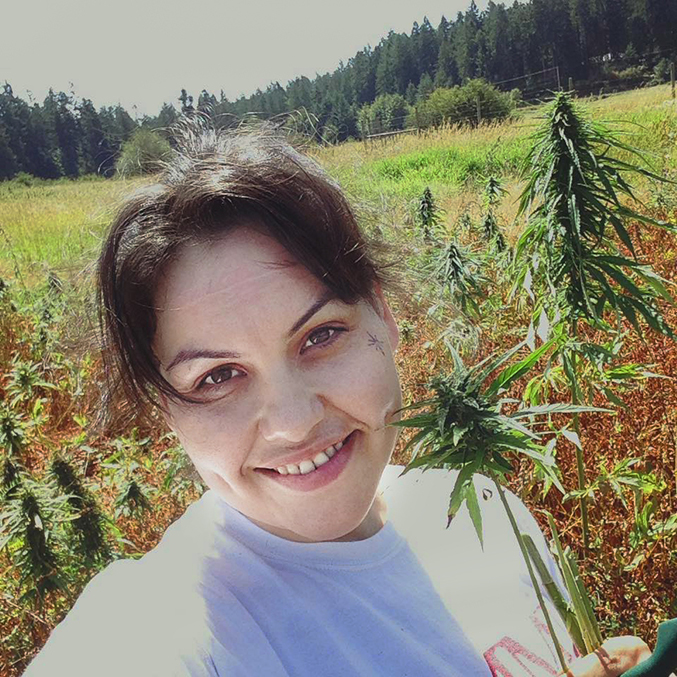 Decolonization of A Nation: An Indigenous Perspective
Spirit Plant Medicine Conference
Vancouver-based Antoinette Cruz (@dabzilla_antoinette) has a deep passion for her history and the history of colonialization, she claims the biggest gift Cannabis has given her is her identity. As an Indigenous woman, granddaughter of Residential School Survivors and daughter of a 60's scoop victim, Antoinette feels firsthand the negative toll Colonialism has taken on generations of indigenous peoples to present day. Antoinette is committed to health & wellness that is founded on ancient Indigenous culture and teachings. Dedicated to providing positive sustainable solutions, Antoinette's goal is to engage and educate individuals, groups and/or governments prepared to create a revenue that will provide economic independence, while supporting growing communities in crisis such as identity loss, addictions, housing, clean water, education, healthy food supply, employment, and much more.
Antoinette is a Trustee at Samahquam First Nation, a Founding Member at First Nations Cannabis Network and the Executive Director at Hemple Holistic Healing Society. Through her NGO, Antoinette is shifting the paradigm to bridge the gap between Indigenous Peoples, Colonial Settlers, Grassroots communities, and Government agencies to better provide opportunities for positive sustainable solutions to climate change, poverty, and the growing numbers of deaths caused by overdose whether pharmaceutical, or recreational. Cannabis is an umbrella solution to many crisis situations that Indigenous people are faced with, and Antoinette trusts her visions that Cannabis will bring unity, diversity and positive lifelong solutions for generations to come.
Cosmic Sister (@CosmicSister) awarded Antoinette Cruz a Women of The Psychedelic Renaissance grant to present "Decolonization of A Nation: Spirit, Plant Medicine From An Indigenous Perspective" at Spirit Plant Medicine Conference in Vancouver, BC.