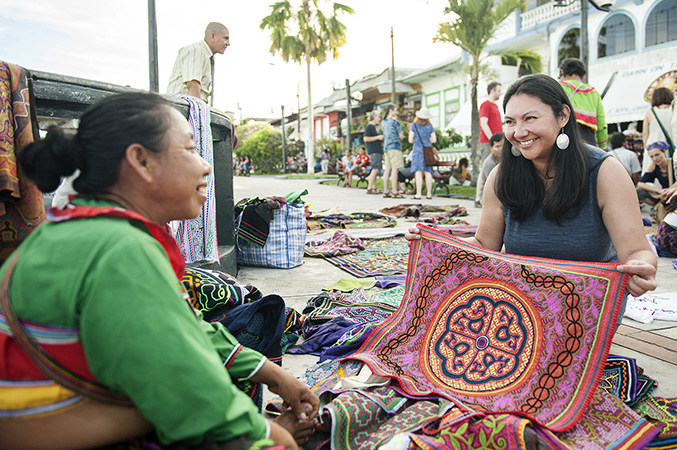 Dawn D. Davis with Shipibo Artist on location in Iquitos, Peru. Photo by Tracey Eller for Cosmic Sister
Peyote Habitat Loss: An Examination of Threats Using GIS
Sleeping Octopus Assembly on Psychedelics
Dawn D. Davis, Ph.D. (cand), is a wife, a microfarmer, an Indigenous researcher and a Tribal person belonging to the Shoshone-Bannock Tribes. She holds a master's degree from the University of Arizona where she researched the conservation and sustainability of peyote, an Indigenous medicine, within its natural habitat. She continues to discuss endangerment levels of peyote and preservation efforts among peyotists. Dawn is currently a PhD student at the University of Idaho studying her first medicine, water, with an emphasis in Law, Management, and Policy.
Dawn was awarded Cosmic Sister's Women of The Psychedelic Renaissance grant in support of her presentation, "Peyote Habitat Loss: An Examination of Threats Using GIS" at Sleeping Octopus Assembly on Psychedelics (SOAP), July 13 - 15 in Pittsburgh, Pennsylvania.
Dawn is also a recipient of Cosmic Sister's Plant Spirit Grant and traveled with Zoe Helene to the Peruvian Amazon in March.
"All living things are sentient. When Peyote is grown in laboratories, or greenhouses, those plants are missing all of the natural and native elements it needs to thrive. They need to grow outside in the sun and rain with rich soil along with their neighboring plants, animals, and insects. As peyotists, we should be working on perpetuating wild peyote populations. Peyote deserves the right to live and grow naturally. When the peyote trade was established, relationships between peyotists and landowners were essential. The establishment of licensed peyote dealers made access convenient but now that the number of peyote dealers has dwindled, returning to those initial relationships are key in expressing the urgency for land preservation for peyote perpetuation." – Dawn D. Davis