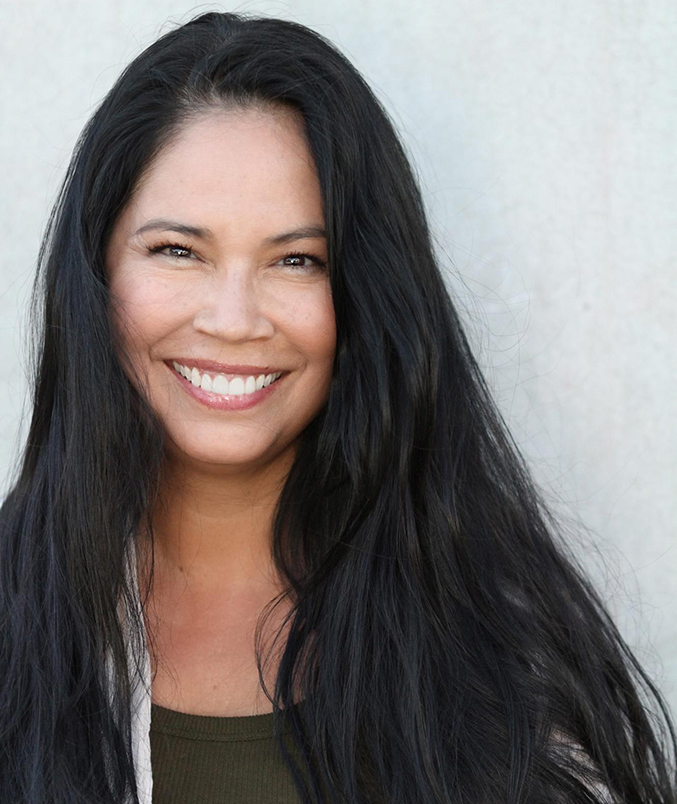 Kateri Walker's "Pre-American Sacred Medicines, Sacred Journeys"
Women of the Psychedelic Renaissance
Performing artist and cultural activist Kateri Walker, a tribal member of the Chippewa of the Thames First Nation, Ontario, Canada, and the Saginaw Chippewa Indian Tribe of Michigan, is a member of Cosmic Sister's Expert Advisory Circle and often speaks about how to apply sacred medicines and sacred journeys when seeking and gaining an enlightened spirit. She was awarded a Women of the Psychedelic Renaissance presentation grant in support of her Jingle Dress Dance and "Sacred Medicines, Sacred Journeys" talk at Spirit Plant Medicine Conference 2017, in Vancouver. A consummate Jingle Dress dancer (a traditional First Nations women's pow wow dance), Kateri has represented Native Americans as Head Lady Dancer many times and was honored to Jingle Dress dance at the grand opening of the Smithsonian Museum of the American Indian in Washington, D.C.
MORE ABOUT KATERI
Kateri received a Bachelor of Arts degree from the University of Michigan, where she studied theatre because she wanted to be a role model for children, for whom she has a deep respect and love. "What they have to say is really important," she says. She studied with Broadway casting director Michael Shurtleff and HB Studios in New York before landing her first professional theatre gig in Shakespeare's "As You Like It" on Broadway. Kateri acted on stage in "Black Elk Speaks" at the Mark Taper Forum in Los Angeles and the Denver Center Theatre. Her first feature film role was in "The Scarlet Letter." Kateri worked with James Caan and Christopher Lambert in "North Star," was cast alongside Michael Greyeyes in "Stolen Women: Captured Hearts," and is known for her work in the movies "K-PAX" (2001) and "Missionary Man" (2007).
Kateri, a member of the Los Angeles-based Native Voices at the Autry, worked with the Los Angeles Theatre Center Playwright's Festival for a staged reading of "Pity the Proud Ones" and played two strong Haudenausaunee women in "The Rabbit Dance and Standoff at Highway 37" at Ohio Northern University's International Festival of Plays. In "Outside Ozona," for which she won a First Americans in the Arts Outstanding Performance Award, Kateri plays a granddaughter taking her ill grandmother on a road trip. The film parallels Kateri's relationship with her own dying mother, whom she promised to stay with until the end if she would quit drinking.
The two traveled together until her mother's death. Later, while caring for her father, Kateri starred in Shelley Niro's directorial debut of the Mohawk feature film "Kissed by Lightning," which received Best Indigenous Film, Milagro Awards at the Santa Fe Film Festival; was nominated for Best Picture at the Amiens International Film Festival in Amiens, France; was shown at the New York City and Washington, D.C., Smithsonian Museums; and garnered Kateri two Best Actress nominations from the American Indian Film Festival in San Francisco and the Alliance of Canadian Cinema, Television and Radio Artists Peer Award for Outstanding Female Actor. Kateri received the American Indian Film Institute Horizon Award for Rising Talent for her work in "Home" and the "Strange Case of Bunny Weequod."
French cult-film director Jan Kounen cast Kateri in a role written expressly for her in the ayahuasca feature film "Blueberry" (called "Renegade" in the USA). Kateri also helped Kounen conceive, develop, and produce "Vape Wave," a 2017 documentary about the demise and cultural abuse of sacred tobacco and the birth of "vaping" with electronic cigarettes that she also acted in. The film's focus is to honor tobacco and raise awareness about cigarettes' harmful, addictive and deadly qualities.