Julia Moore with Flower Bath Bucket. Photo by Tracey Eller / Cosmic Sister
COSMIC SISTER | MEDIA MENTIONS
Welcome. Media professionals and production companies interested in developing stories or features about Cosmic Sister and/or Cosmic Sister's founder, Zoe Helene, please see Press Room. We have many great stories to share! We also have beautiful professional photos and most are available in high resolution for print media (no charge with proper credit given). We are happy to provide you with these images upon request.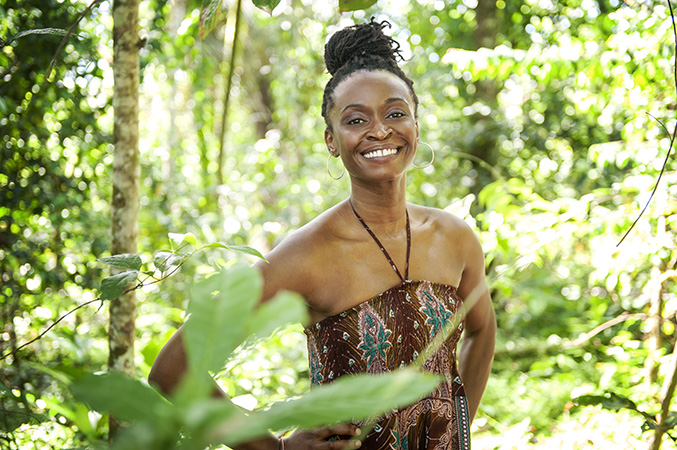 Psychedelic Feminism Grants Hand Talking Stick to Women of Cannabis and the Psychedelic Renaissance
Cosmic Sister has awarded 16 grants to support educational presentations by female environmentalists, humanitarians, scientists, artists, and mind-body-spirit wellness experts at upcoming events focusing on psychedelics and cannabis, celebrating the voices of female experts at upcoming psychedelics and cannabis educational events in the U.S.A. and Canada.
"When women support women, our power to create positive change rises in the collective consciousness. When more men choose to be allies, and that is demonstrated through actions, then hope doesn't feel like wishful thinking. We can foster women's voices until a true balance emerges, and only then will the psychedelic journey be fully reflected in our community." - Zoe Helene