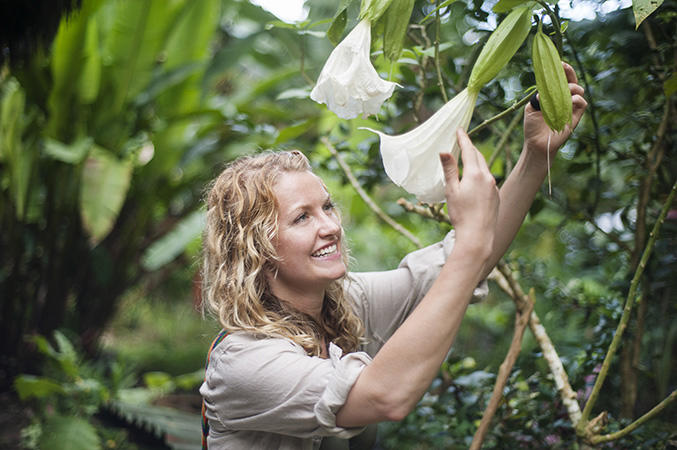 2018 Plant Spirit Grant recipient Dawn Musil at Temple of The Way of Light, with Brugmansia. Photo by Tracey Eller
WOMEN OF THE PSYCHEDELIC RENAISSANCE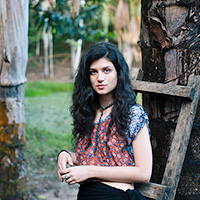 "Ayahuasca helps us become our own greatest allies rather than our own worst enemies." -

Faye Sakellaridis, Vice | Broadly



Cosmic Sister's Women of the Psychedelic Renaissance is an important companion project of the Cosmic Sister Plant Spirit Grant. The program focuses on helping women educate the public honestly about the risks and benefits of psychedelics and the responsible use of sacred plants in consciousness-expanding mind/body/spirit work with sacred plants, such as ayahuasca, cannabis, peyote, and psilocybin mushrooms. Women play a vital role in the Psychedelic Renaissance and have rich, unique and fascinating voices to share. Our mission is to see more powerful stories about women's frontline work in this arena to the forefront of public conversation, helping to promote a healthy gender balance in this important, exciting frontier mind/body/spirit wellness work.
To date, Cosmic Sister's Women of the Psychedelic Renaissance and Cosmic Sisters of Cannabis educational initiatives have been featured in Vice | Broadly, Bust Magazine, VICE, LA Weekly, LA Yoga, Boston Yoga, ABC Australia, New Zealand Radio, AlterNet, Organic Spa Magazine, Utne Reader, MassRoots, Civilized, Lift, Culture, Revelist, Oyster, Reset, and The Saturday Paper, a major weekly newspaper in Australia.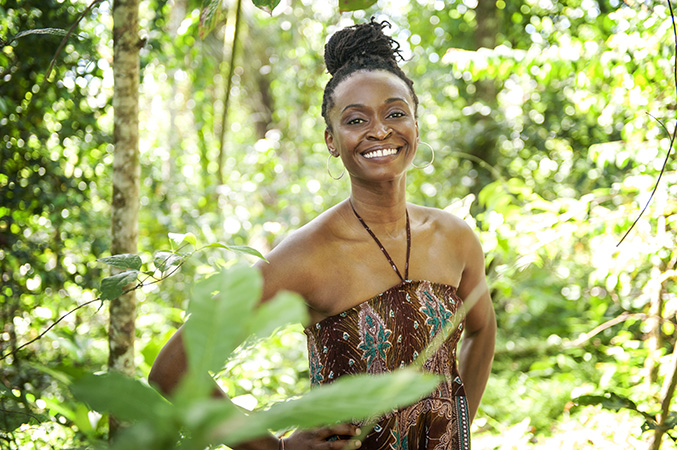 Psychedelic Feminism Grants Hand Talking Stick to Women of Cannabis and the Psychedelic Renaissance
Cosmic Sister has awarded 16 grants to support educational presentations by female environmentalists, humanitarians, scientists, artists, and mind-body-spirit wellness experts at upcoming events focusing on psychedelics and cannabis, celebrating the voices of female experts at upcoming psychedelics and cannabis educational events in the U.S.A. and Canada.
"When women support women, our power to create positive change rises in the collective consciousness. When more men choose to be allies, and that is demonstrated through actions, then hope doesn't feel like wishful thinking. We can foster women's voices until a true balance emerges, and only then will the psychedelic journey be fully reflected in our community." - Zoe Helene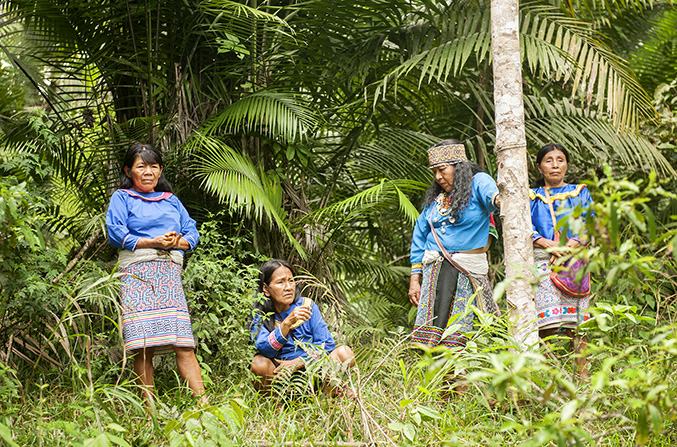 Ayahuasca is the New Frontier for Psychedelic Feminism
Ayahuasca is regarded by indigenous communities as a sacred feminine plant, so it's ironic that female exploration of the medicine tends to be framed as a wellness fad, as though serious self-discovery is only for men.
"The conversation should be about defending the rights of Indigenous people while supporting them to champion the environment they steward." – Zoe Helene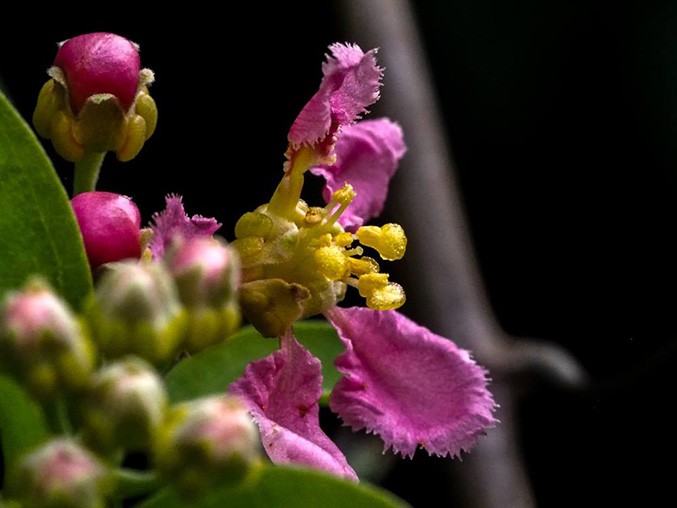 "Humans are natural beings, and nature has our best interests at heart. She wants us to thrive, in exquisite harmony with other beings of the natural world. Ayahuasca, too, comes from nature. She's a wild, sentient plant spirit ally that helps us listen to our own natural inner wisdom so we can help ourselves in ways no one else can and empower others—not just humans—to thrive. When our spirits are well, we do no harm to ourselves, others or our home." - Zoe Helene, Boston Magazine
Ayahuasca caapi vine in rare bloom -- a rare siting! Photo by Tom Newmark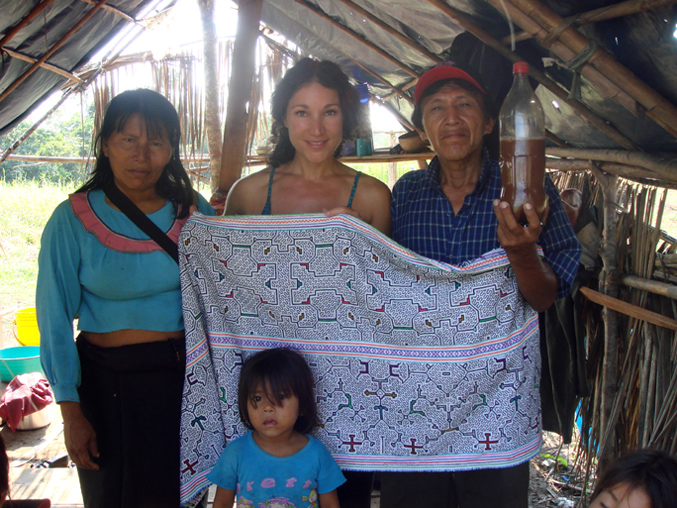 Cosmic Sister encourages people to experience ayahuasca in the Peruvian Amazon in part because it is legal there, but also because that's where these plants originate from. Founder,Zoe Helene, is particularly drawn to the indigenous Shipibo tradition, which she describes as "brilliant, powerful and otherworldly." While participating in ethnobotantical and sustainable medicinal trade, Helene has made friends with some of the Shipibo people and gives back to their communities by promoting the cultural preservation and evolution of their fascinating traditions, and by supporting non-profit organizations that work extensively with communities in the region. She is also passionate about supporting the precious environment they (and other Indigenous tribal people) steward.
"Ayahuasca is a jungle medicine, and nothing compares to ceremony in the jungle where you're can experience the closest thing to authentic indigenous ceremonies in a rapidly changing world. We are grateful for these beautiful people for opening their hearts and sharing their indigenous wisdom with us, and we do what we can to support their work." -- Zoe Helene