Shipibo woman making ayahuasca in Los Cielos, Peruvian Amazon. Photo by Chris Kilham
COSMIC SISTER | ZOE HELENE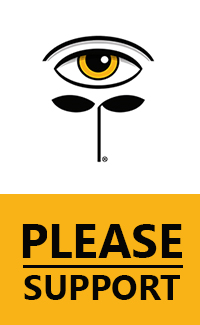 We depend on support from people like you to do this work. Donations are fully tax-deductible through our fiscal sponsor, and every dollar helps. Thank you for your
SUPPORT
!
THANK YOU to all our SPONSORS!
PLEASE JOIN US ON SOCIAL MEDIA
Welcome! At this time, the best way to keep in touch with our projects is to follow Cosmic Sister on SOCIAL MEDIA.
COSMIC SISTER
Cosmic Sister® champions the rights of women, wilderness and wildlife, and the right to work with "sacred plants" and fungi—such as ayahuasca, peyote, iboga, San Pedro cactus, psilocybin mushrooms and cannabis—as "nature's evolutionary allies." Our focus is intentional journeying with these medicines in a safe, legal "set and setting," from a women's empowerment perspective. We have several interconnected educational advocacy projects in place, and we have hope for the future.
PSYCHEDELIC FEMINISM
Cosmic Sister was founded by cultural activist Zoe Helene, who is best known for coining the term "Psychedelic Feminism," a sub-genre of feminism that embraces the power of sacred plants, and encourages women to explore the wilderness within, where they can learn more deeply about themselves, in part to explore core feminist issues in fresh and exciting ways. Psychedelic Feminists also help bring women's voices to the forefront in the field of psychedelics (professionally, and beyond).
To date, this work has been featured in Bust Magazine, VICE, VICE | Broadly, VICE | TONIC, Playboy, LA Weekly, LA Yoga, Boston Yoga, Organic Spa Magazine, Organic Authority, The Wisdom Daily, AlterNet, Utne Reader, Psychedelic Times, Weedmaps, Civilized, The Cannabist, MassRoots, Lift, Sensi, Green Flower Media, Culture, Revelist, Oyster, Reset, Psymposia, ABC Australia, New Zealand Radio, Australia's The Saturday Paper and, most recently, The Journal for the Study of Radicalism a peer-reviewed academic journal. We have also been featured in popular psychedelic and cannabis podcasts such as Psychedelic Salon, Medicine Path, Adventures Through the Mind, Pathways, Psychedelics Today, The Third Wave, Utne Reader's Abstract Notions and Susun Weed's People Making Change.
#PsychedelicFeminism is a term coined and hashtag popularized by Zoe Helene for Psychedelic Feminism by Cosmic Sister.
MOST RECENT NEWS + MEDIA