Caitlin Moakley on location at Temple of The Way of Light, Peruvian Amazon. Photo by Tracey Eller
Cosmic Sister Plant Spirit Grant 2018
Natural Products Industry, Cannabis Advocate
Date of Birth: 02/05/1990 (28 in ceremony)
Lives in Massachusetts
Arlington, Massachusetts-based Caitlin Moakley's life mission is to eliminate toxic chemicals from personal care products and our environment on a local and global scale, and she hopes her ayahuasca journey will help "break down the personal walls that stop me from getting to the next level in my career." Caitlin will ask the ayahuasca to help her find her voice and sharpen her leadership skills.
Caitlin grew up in South Boston, the oldest of three children. "Many of the kids I grew up with," she says, "ended up on opiates, pregnant, in jail, or dead at an early age." She attended a Catholic elementary school, but the religion never resonated with her personally or spiritually. In seventh grade, her name was pulled in the lottery for a local charter school, where she would get her high school diploma and be awarded with the Outstanding Member of the Community Award for her commitment to helping the school and local communities.
Caitlin earned a Bachelor of Arts in Writing and Sociology from the University of Massachusetts, Dartmouth, in 2014 – the first person in her family to get a college degree. She received the Jonathan Blake Waxler Memorial Prize for Social Justice for her undergraduate research grant project, "Plant-Based Planning for Our Future," in which she surveyed the university community's dietary needs, restrictions, and preferences and used the results to help create a wider variety of plant-based food options and help minimize the university's food waste impact.
"I take much pride and joy in knowing that my dedication and advocacy delivered tangible, beneficial results for a large population that will remain for years to come," she says.
During her freshman year of college, Caitlin was physically assaulted by her then-boyfriend, a catalyst that helped her take control of her life and better herself. She fought back with a new confidence that "ignited a fire in me to change myself, the way I viewed myself, and the world," she says. "It was a fresh start. I was in control. I had always been shy and indifferent when I was growing up, never a decision maker, just an observer. This changed me. I needed to have an opinion. I needed to make a difference. I needed to speak up for what I believe in."
Caitlin met her loving partner, Jon, while building houses with Habitat for Humanity during college. Jon is "deeply supportive" of Caitlin's ayahuasca journey.
After graduating, Caitlin led a team at The Juicery in Boston, where she developed a love for providing affordable, convenient, nutrient-dense fresh juices and for composting food waste and supporting local brands. This led her to Cambridge Naturals, a 44-year-old family-owned independent natural products retailer committed to sourcing products locally and organically. Caitlin – who believes our choices as consumers affect everything, just as a single droplet of water ripples and resonates in a large body – is now the lead buyer and manager of the Body Care department. "Each day is an opportunity to wake up and make smarter choices as a consumer and as a professional that will better both our local and global communities," she says.
Caitlin says cannabis opens her mind and creative outlets and helps her "think harder and smarter," and that psilocybin changed her life, worldview, and spirituality. "It was as though I reverted back to being a child and saw the world for the first time," she says. "Everything around me had a presence, even inanimate objects. I truly felt alive for the first time in my life. After I came down, I felt like I had been given the opportunity of rebirth – through a mushroom! How incredible. I am a huge advocate for these types of experiences, and I think it is saddening and maddening that we cannot freely choose to have these healing experiences safely in the United States."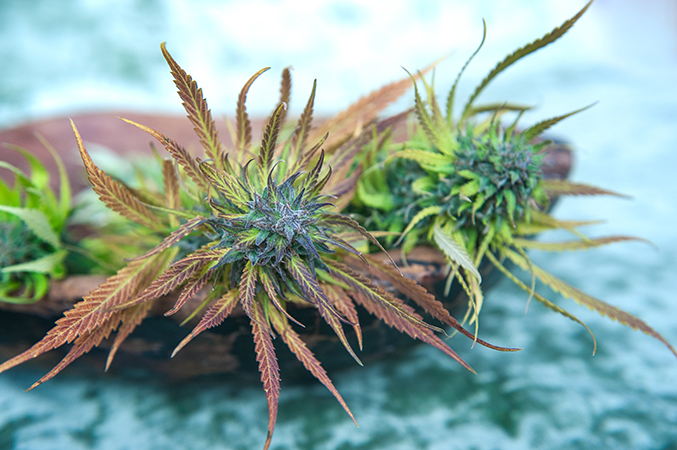 "In a world where we are constantly stimulated by outside sources, cannabis helps me look inward and focus on what matters most to me as it fertilizes my mental soil. Cannabis empowers my creativity and also helps me heal from severe menstrual cramping. It helps me communicate with and understand my body rather than simply muting the pain."
-- Caitlin Moakley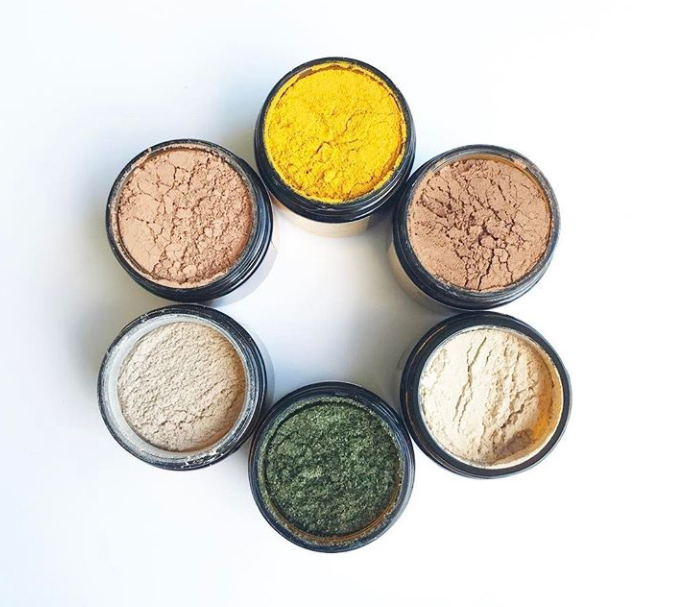 "Each day is an opportunity to wake up and make smarter choices as a consumer and as a professional that will better both our local and global communities."
-- Caitlin Moakley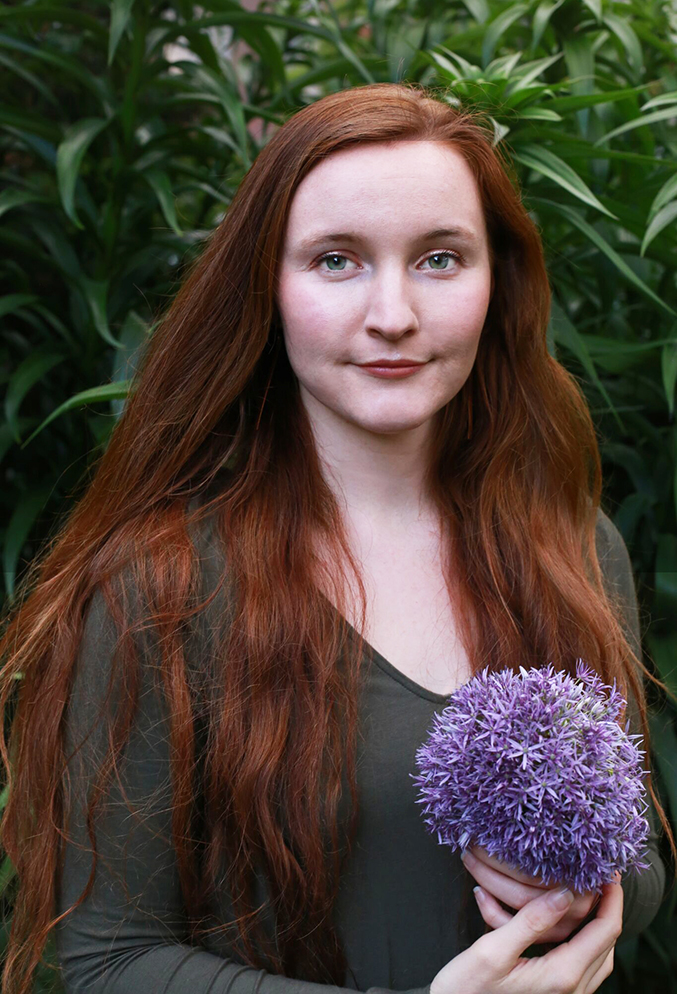 Caitlin's beautiful pre-ayahuasca portrait, taken by her talented younger brother, Bobby Moakley Instagram: @bmoaks
Cosmic Sister Plant Spirit Grant 2018
Cosmic Sisters of Cannabis Grant 2018
Women of the Psychedelic Renaissance Grant 2018 (Retreat: Temple of The Way of Light)
Cosmic Sister Emerging Voices Award 2019