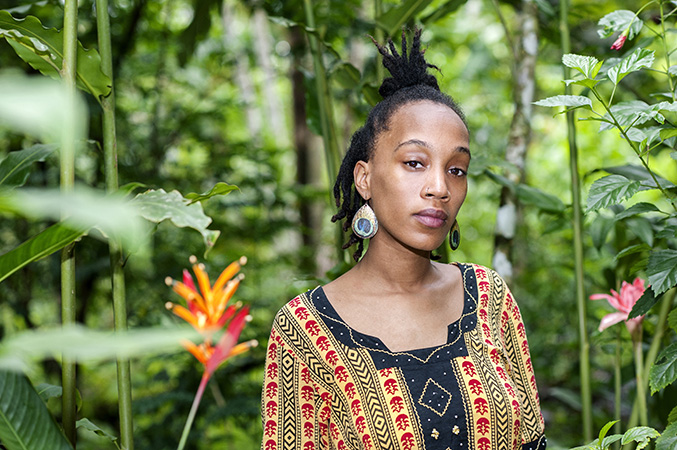 Cosmic Sister Plant Spirit Grant recipient Sabrina Pilet-Jones on location in the Peruvian Amazon. Photo by Tracey Eller for Cosmic Sister
COSMIC SISTER ADVOCACY PROJECTS
Around the world, an exciting Psychedelic Renaissance continues to rapidly expand and evolve. We want to see more powerful stories about women's frontline work in this important, exciting pioneer field to the forefront of public conversation. We have several interconnected advocacy projects in place that help spread the word about good work being done by women (and occasionally men and non-binary individuals) around the world. Our Psychedelic Feminism advocacy work includes the following projects that we've broken up into several main sub-sets, with plenty of cross-over and cross-pollination content.
Our interconnected series of merit-based advocacy projects include; Cosmic Sisters of Cannabis and Cosmic Sister Women of the Psychedelic Renaissance educational initiatives, and the original immersive Cosmic Sister Plant Spirit Grant. The Cosmic Sister Emerging Voices Award shines a light on outstanding individuals in the field of psychedelics (and cannabis) to strengthen their visibility. We also offer Cosmic Sister Special Talent Scholarships for women to explore unique educational opportunities. Our new Cosmic Sister Ancestor Medicine Award supports women who wish to explore and express cultural treasures (and traumas) from their genetic ancestral lines, with a focus on self-liberation, empowerment, and dis-covering and reclaiming herstory.
We also develop and publish Love Warrior, a series of "Q&A" conversation style interviews with a diverse group of expert thought leaders and emerging voices.
Temeno Gaia (formerly Women + Wilderness + Wildlife) spreads the word about the rights of wildlife, wilderness and earth as a living entity, with preference given to promoting expert female voices on the frontline of this work. Our love for this beautiful planet—and for the all the extraordinary living beings we share it with—inspires and sustains our passion for celebrating and protecting the diverse miracle of Life.
Some of these projects are currently in metamorphosis. Please stay tuned for updates.