CHRIS + ZOE | MEDIA MENTIONS
Cosmic Sister's founder, Zoe Helene, and her husband, ethnobotanist Chris Kilham, founder of and Medicine Hunter, work and travel together extensively, exploring remote regions of the globe, working to promote mind/body/spirit wellness, sustainable global trade, environmental protection and cultural preservation.
The following selected media mentions include both Chris and Zoe. Zoe also proactively participates in many media expeditions, where she supports journalists, photographers, correspondents and producers before during and after travel, so some of these mentions are examples of media events Zoe supported professionally and feels a connection to, but may not appear in.
While on location Helene will often work with tribal artists, indigenous women and children, plant spirit pioneers, and regional wildlife and wilderness activists in support of their missions; she is constantly working to place core concepts, key characters and strong visual elements into the story on their behalf. Helene's expedition photographs and videos have appeared in dozens of venues, including The Dr. Oz Show, Oprah.com, Comcast Network, Fox News, Woman's World, Ode Magazine, and many others. She has supported Medicine Hunter media expeditions with CNN, NBC Nightly News, Outside Magazine, and the New York Times.
The work of Medicine Hunter, Inc. is promoting plant spirit medicine, environmental protection and cultural preservation. To learn more, visit the Medicine Hunter website.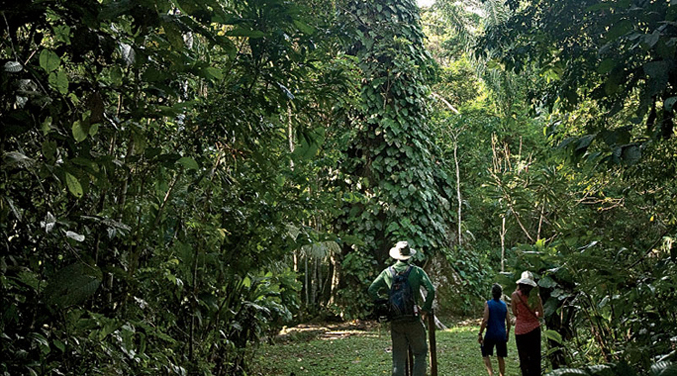 Outside Magazine: In the Jungle With Dr. Feelgood
♥
"(Zoe) Helene, who styles herself the Cosmic Sister… (writes) about the environmental devastation, most notably about the plight of New Zealand's critically endangered Maui's dolphin, of which a mere 55 survive."
–
Steve Hendricks, Outside Magazine, January 2014