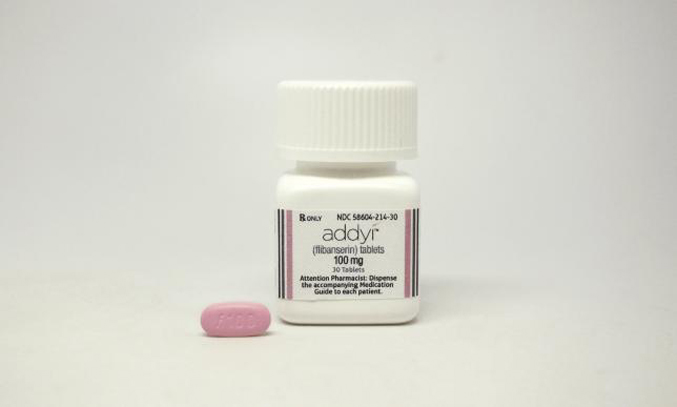 Addyi (flibanserin), the "Pink Pill"
Don't Believe The Hype About The Viagra For Women
The Food and Drug Administration approved a drug Tuesday that claims to boost sexual desire in women, but referring to it as the Viagra for women or "pink Viagra" is a mistake. Viagra it is not.
* * * * * * * * * * * * ** * * * EXCERPT * * * * * * * * * * * * * * *
Zoe Helene, a women's wellness professional and wife of (plant-based) aphrodisiac author Chris Kilham, thinks there are other safer, natural alternatives women should consider.
"Women's libido is just so much more complicated than popping a synthetic pill," said Helene in an email interview. "Synthetic drugs are horrifically over-used, and most medical doctors are taught in med school to write out an Rx for some chemical that won't actually solve anything (in other words, it won't heal the root problem)."
Helene urges women to try plants — many of which are explained in her husband's book, "Hot Plants: Nature's Proven Sex Boosters For Men and Women."
"As a woman, I see no reason for a drug when the plants work perfectly well and have no negative side effects," she said. "Maca works. Yohimbe works. I can't take Chris' Hot Plants for Women formula because it works so well it makes me crazy (like a teenager!)"
She also questions whether women should look at other factors in their lives, rather than turning to a pharmaceutical Band-Aid.
"Sometimes it is that something is going on in the woman's life that is stressful or depressing," said Helene. "I've spoken frankly about sex with thousands of women. There are so many cultural programming issues with this subject."
What is clear is that there is no magic libido's little helper. Women need to be treated from multiple angles — whether it's boosting body image or finding happiness in their relationships. No little pink pill will fix everything. In fact, it may cause a whole new series of problems.