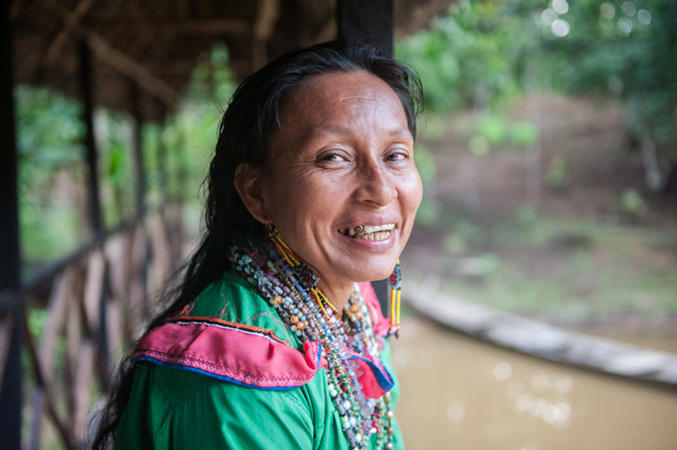 Shaman Estella at DreamGlade. Photo by Tracey Eller / Cosmic Sister
Dreamglade is one of the newer ayahuasca retreats. We visited one night during out last trip to the Amazon and shared one powerful ceremony there. We are returning again this December with the 2016 grant recipients.
Dreamglade Shamanic Healing Centre and Ayahuasca Retreat near Iquitos is the brainchild of Stacy Stephen Povey. He has spent the last 8 years living and working in Peru, working extensively with Ayahuasca and many of the local shamanic traditions and medicinal plants, and was also the founder of 'Karma Café, the meeting place in Iquitos for travellers that come to the rainforests of northern Peru to take part in Ayahuasca ceremonies and traditional healing work in any of the numerous retreat centres in the Iquitos area.
To learn more about DreamGlade, visit http://www.dreamglade.com