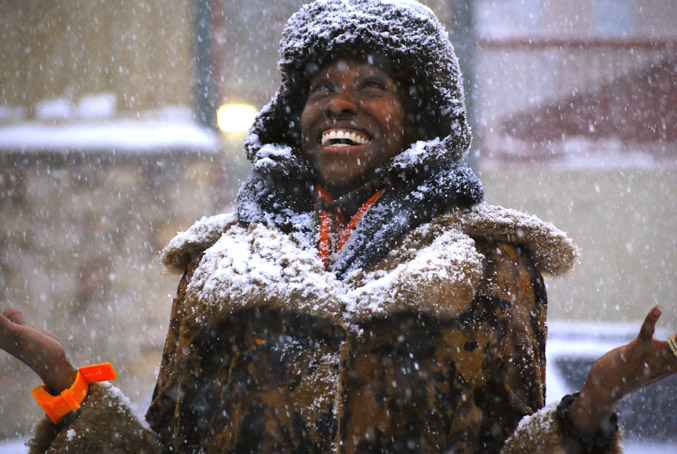 Bianca Alexander in the Snow at Sundance
Bianca Alexander on Feel-Good Style in The Snowy Season
Emmy Award winner Bianca Alexander shares her expert advice on how to dress stylishly and sustainably
Emmy Award winner Bianca Alexander, Esq., Host of Conscious Living TV, yoga instructor and producer of the T.H.R.E.A.D.S. and Vert Couture Eco-Fashion Shows across the country, caught up with Zoe Helene to share tips on versatile clothing brands, authentic personal colors, and the winter season's happening sustainable design.
Zoe Helene: Color is important to you.
Bianca Alexander: It's everything! As a TV personality, I'm chameleon by nature which helps me thrive in a constantly changing creative landscape. My work requires a versatile wardrobe that can take me from yoga mat to TV studio to front row at Fashion Week. .When I first started hosting in Hollywood I got my colors done by Jennifer Butler (JenniferButlerColor.com), who helped me select the tones, textures, and shapes that best reflect my natural essence. Staying true to my authentic self helps me shine whether I'm on camera or out in the streets.
How do you manage to remain stylish and earth-friendly after the cold weather sets in?
Let it snow! Despite lower temperatures, my winter fun and fitness regime requires me to embrace the elements and enjoy the great outdoors. This is actually one of my favorite fashion seasons, given the vast range of textures and layering options.