Universal Mother by Martina Hoffmann
Visionary Artist Martina Hoffmann on Love, Loss and Aliens
Cosmic Sister Founder Zoe Helene catches up with visionary artist Martina Hoffmann about a new exhibit featuring Hoffmann's work alongside that of her late husband, fantastic realist Robert Venosa
Visionary artist and fantastic realist Martina Hoffmann describes her paintings and sculptures as "subtle reflections on the nature of women in a realistic style that marries the fantastic to the sacred." Her art creates a visual language that reflects Universal consciousness. "My work is an attempt to portray consciousness and love as unifying forces beyond the confines of cultural and religious differences. As a visionary and artist, I hope to shine some light on the interdependency of all life on this planet and its interconnectedness with the universe at large," Hoffman states.
For 30 years, Hoffman co-created with her husband, visionary artist and fantastic realist Robert Venosa, who died of cancer in 2011. She spent years caring for Venosa, who was given three months to live but who lived for seven years because of the couple's dedication to holistic, integrated approaches to healing. Hoffman lost both parents shortly after her late husband's death, and the losses were traumatizing. She took solace in her studio, and an outstanding new series of artworks began to immerge, leading her through grief to beautiful new beginnings.
"Transmutations," a selection of Hoffman's and Venosa's works that opens April 21, 2018, at the The Museum HR Giger in Gruyères, Switzerland, is an extensive journey through other worlds and the inner landscapes of Hoffmann and Venosa. It includes Hoffman's earlier work inspired by shamanic journeys with ayahuasca, recent paintings that reflect Hoffman's personal experience with the "shadow" of loss and grief, and a selection of Venosa's works spanning his artistic path from luminous, crystalline astral planes through other-worldly landscapes to mesmerizing ayahuasca visions.
I met Martina and Robert in 2008 at Sita Sitaramaya's now legendary Visionary Convergence in the Peruvian Amazon, where I first experienced ayahuasca. A giclée of her brilliant, otherworldly Tree of Life holds a place of honor in my studio, curiously reminiscent of my own ayahuasca journey visions. I recently had a chance to catch up with Martina to talk about her journey and her exciting upcoming exhibition...
FULL INTERVIEW COMING SOON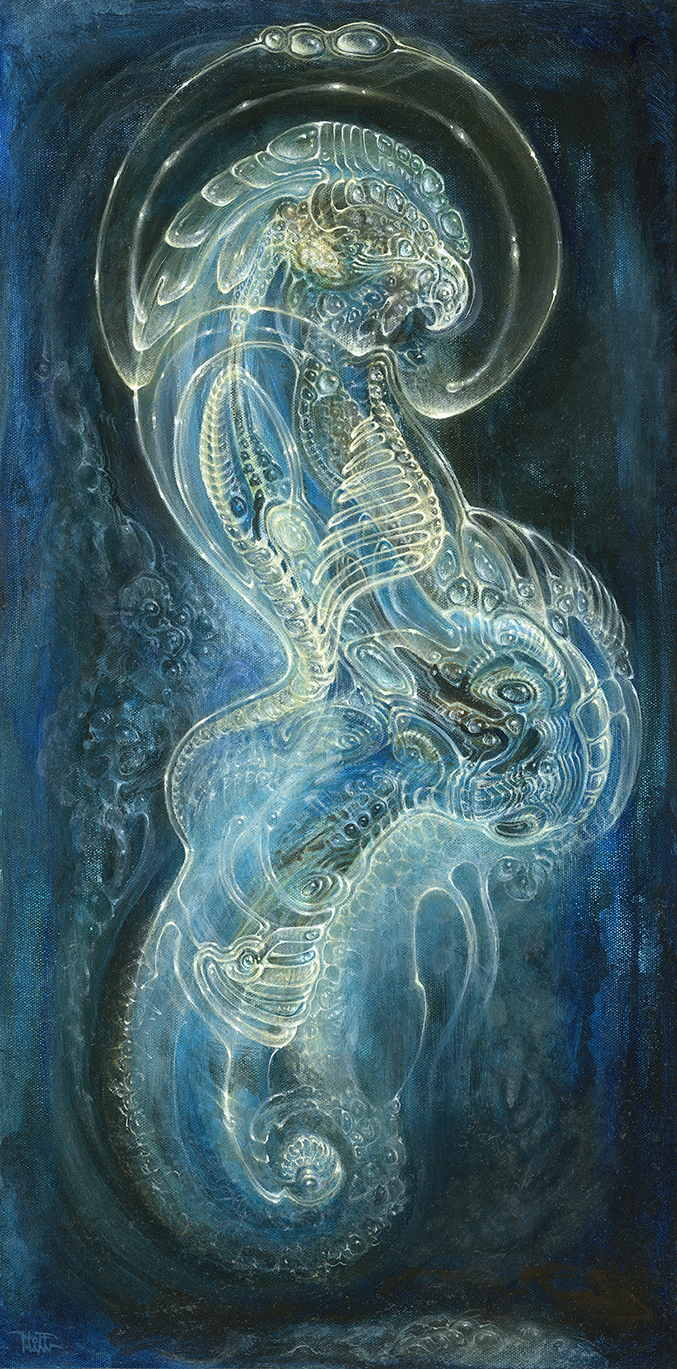 ALIEN LIFE FORM by Martina Hoffmann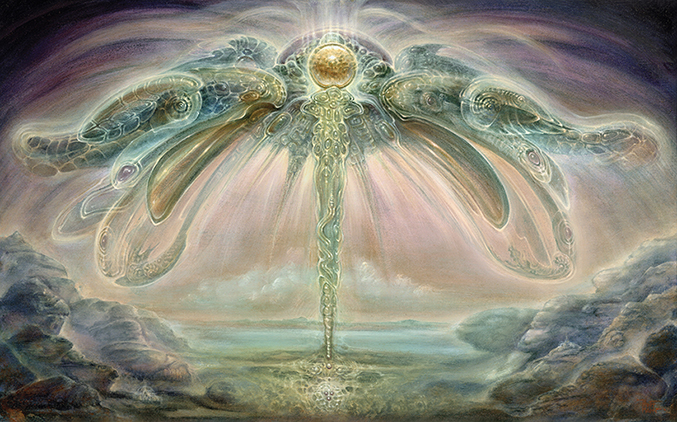 CONTACT by Martina Hoffmann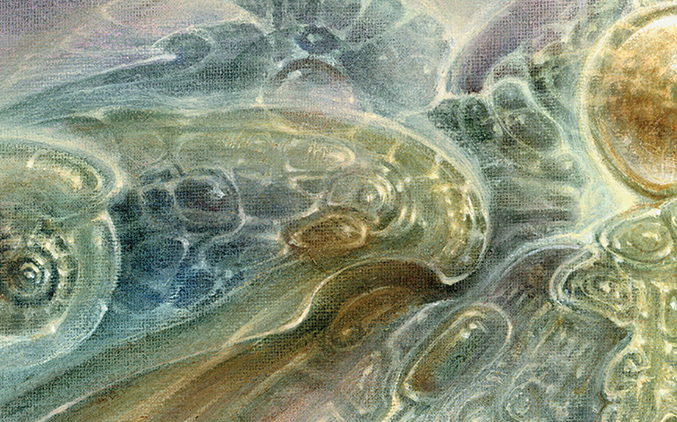 Detail from the painting CONTACT by Martina Hoffmann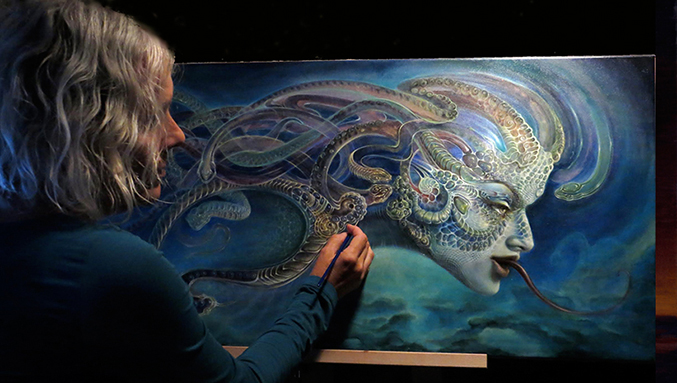 Martina Hoffmann paintng MEDUSE

THE ARRIVAL by Martina Hoffmann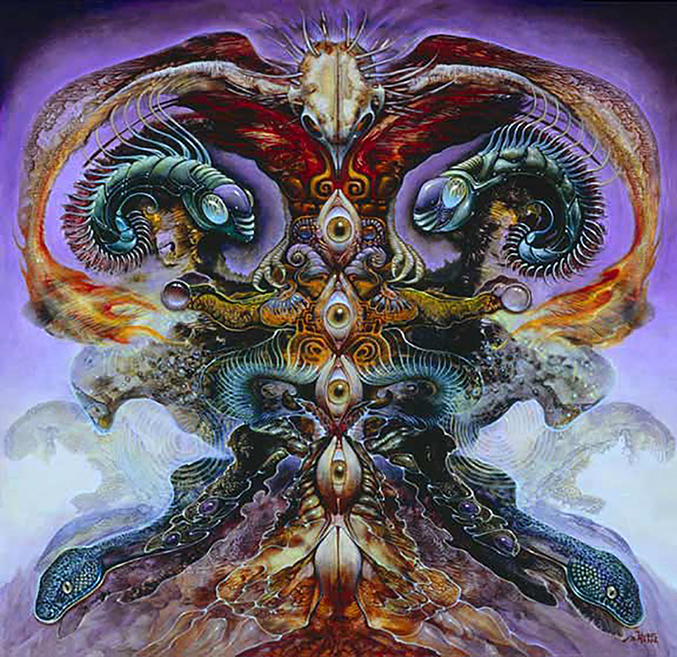 TREE OF KNOWLEDGE by Martina Hoffmann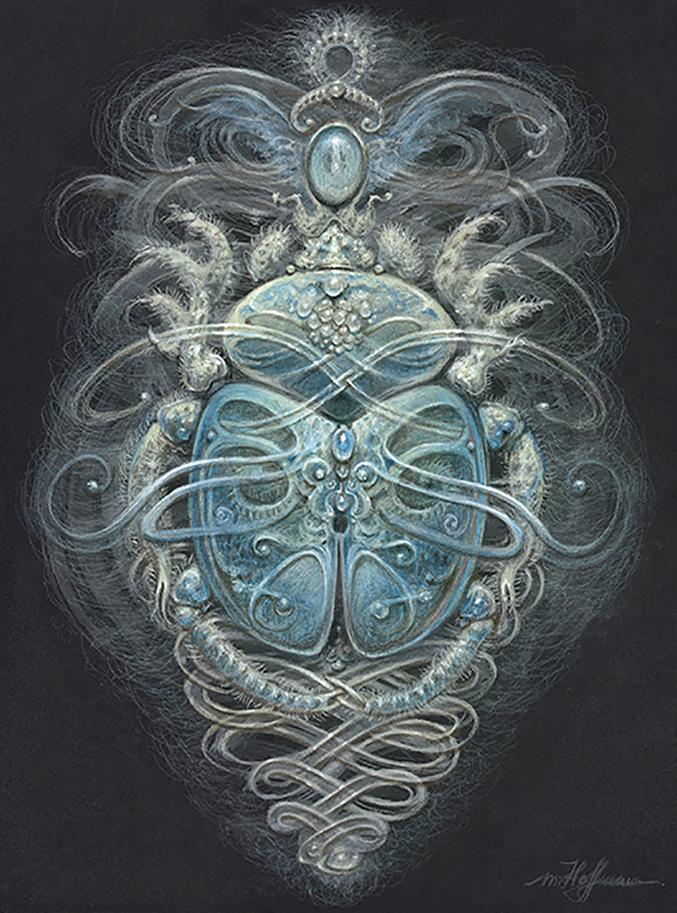 CREST by Martina Hoffmann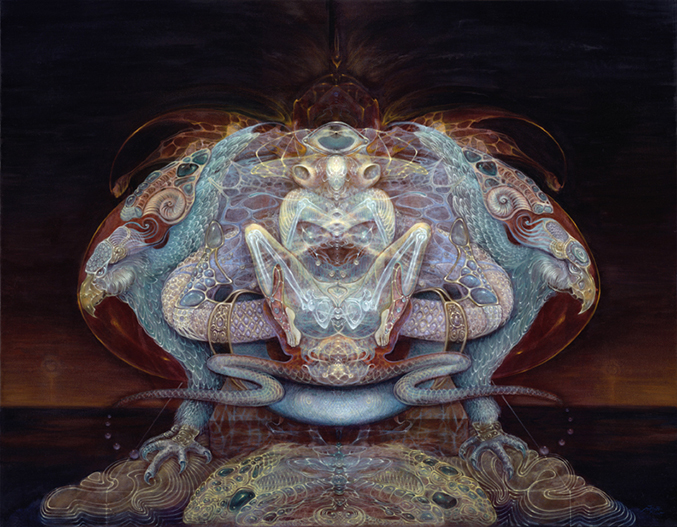 UNIVERSAL MOTHER by Martina Hoffmann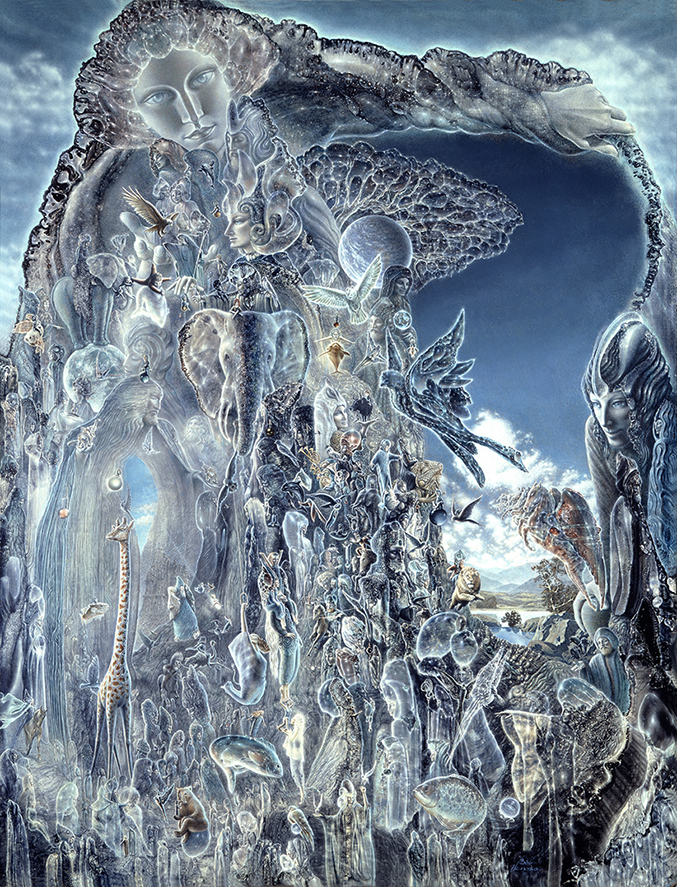 ASTRAL CIRCUS by Robert Venosa
#EarthDay #UniveralMother #PsychedelicFeminism #MartinaHoffmann #CosmicSister #ZoeHelene #RobertVenosa #HRGiger #PabloAmaringo #PascalFerry #NickiScully #Sitaramaya #MedicineHunter #VisionaryArtists #Ayahuasca #Colorado #Switzerland #ScienceFiction #SciFi #Movies #Futurism #FirstContact #Annihilation #Aliens #Avatar