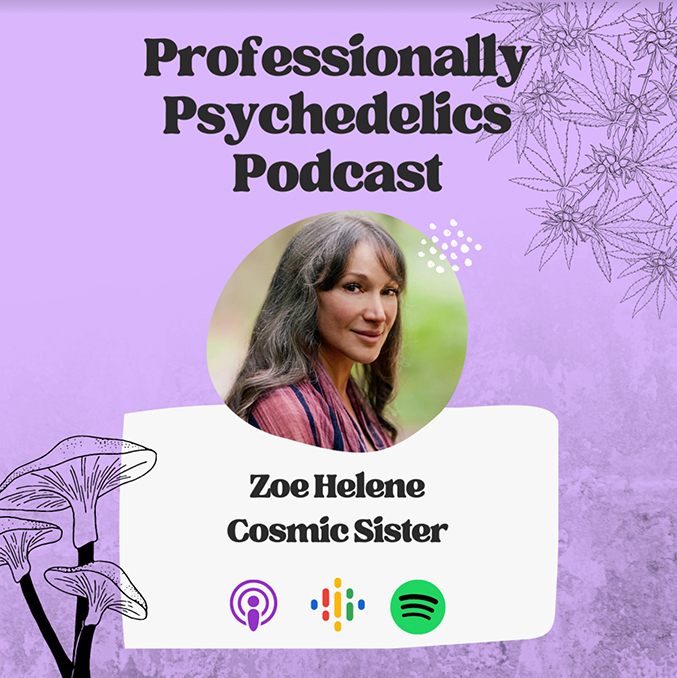 Professionally Psychedelics Podcast
Professionally Psychedelics—Zoe Helene, Cosmic Sister
GCI Content Hub | PODCAST
The pod returns with a conversation with Zoe Helene, the Founder and Chief Visionary Officer of Cosmic Sister.
Zoe takes us on a psychedelic journey that kicked off in the 90s and delves into a range of topics, including Psychedelic Feminism.
The Professionally Cannabis & Psychedelics Podcast is for entrepreneurs, connoisseurs and those interested in the business, science and politics of plant medicine. Each episode, join us for intimate interviews with cannabis and psychedelics industry pioneers. These candid conversations will give you exclusive access to the latest industry innovations, policy developments and scientific breakthroughs. If you're interested in these high growth, multi-billion dollar, economy driving, medically life-changing plants, then this is the podcast for you!
Check out the Professionally Cannabis & Psychedelics Podcast, on Apple/iTunes, Spotify, GCI Hub
[LinkedIn] Jonathan Wiser and Global Cannabis Intelligence; [Twitter] @Cannabisminds; [Instagram] @globalcannabisintelligence