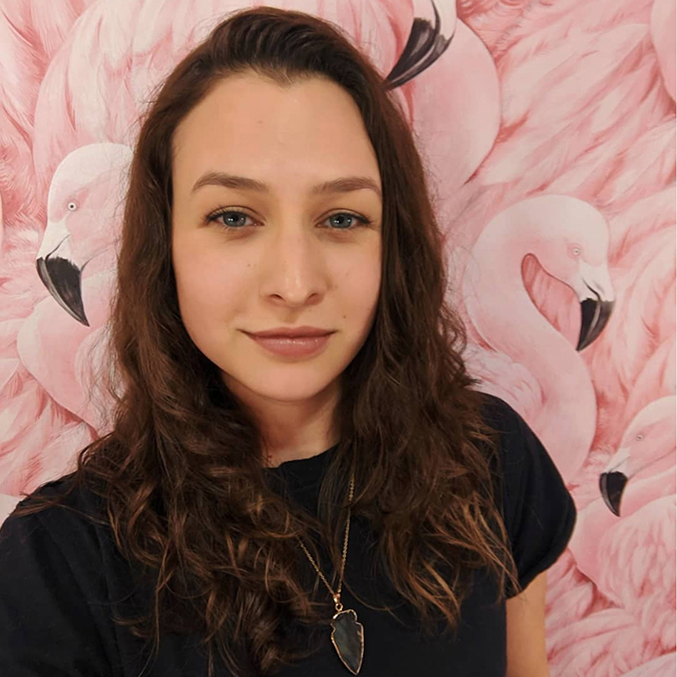 Lian Bruno wins Cosmic Sister Emerging Voices Award
Cosmic Sister Emerging Voices Award
Congratulations, Cosmic Sister Emerging Voices Award (CS EVA) winner Lian Bruno (@puffherbalsmokes)!
Lian is a clinical herbalist and the founder of Puff Herbal Smokes, a business offering tobacco-free herbal smoking blends and providing education surrounding the act of smoking. "Working with plants through smoke can be a vital part of a holistic wellness practice," she says. "Smokers and those who journey with plants should be supported instead of stigmatized."
Lian started Puff Herbal Smokes as a way to advocate herbalism for smokers of all plants, which includes providing herbal guidance to cannabis users as well as encouraging an alternative to tobacco and nicotine.
The ritual of smoking is "a way to connect mindfully and intimately with plants while also acting as a meditation instrument," Lian says.
Lian holds a BA in Anthropology from Ithaca College, a MLA in Museum Studies from the Harvard Extension School, and completed a three-year clinical herbalism apprenticeship at the CommonWealth Center for Holistic Herbalism in Boston.
She has both Italian and Chinese ancestry, and her fascination with Chinese medicine shops inspired her to become an herbalist. "My Asian ancestry isn't immediately noticeable, and growing up I dealt with hearing a lot of racist remarks from people who didn't realize I was Chinese. This led to issues that caused me to feel shame and hiding who I was," she says.
Lian's personal work with plant medicines, specifically psilocybin mushrooms, enabled her to heal the shame around her ancestry. During one trip, she had a vision of her late Chinese grandfather. One week later, she enrolled in a Chinese martial arts school and committed to studying herbalism.
Puff Herbal Smokes sponsored the recent Haus of Jane (@thehausofjane) Women in Plant Medicine Summit, and is an ally of DoubleBlind Magazine (@doubleblindmag).
In partnership with Spirit Plant Medicine Conference, the CS EVA increases visibility for talented women in psychedelics and cannabis who work tirelessly in behind-the-scenes roles, as well as newcomers who bring unique voice and talent to the community and/or who shine in spotlight positions.
Nominated by Caitlin Moakley (@soilandspirit)
---
#LianBruno #cannabis #herbalist #mushrooms #ancestermedicine #ritual #herbalsmokes #naturalproducts #PsychedelicFeminism #CosmicSister #ZoeHelene #wildernesswithin #women #wilderness #wildlife #psychedelic #plantspirit #sacredplant #entheogen #womensupportingwomen #nature #plantmedicine #earth #womeninpsychedelics