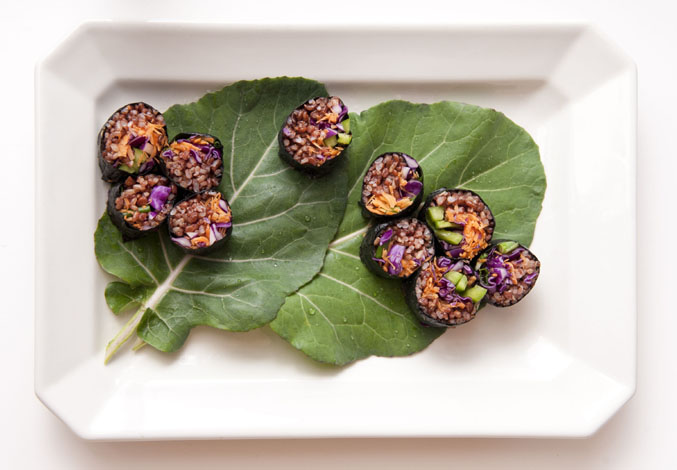 Organic Spa Magazine HOME
For 25 years, Leslie Cerier, aka The Organic Gourmet, has been teaching the art of healthy and delicious cooking at some of the finest eco lifestyle centers and spas in the world. There's a reason her classes are so popular.
A lifetime of wisdom and expertise is part of it. Authenticity, warmth and passion also help. But as any participant will tell you, Leslie's classes are not only informative -- they are fun. People come out feeling inspired.
Leslie is the author of five cookbooks, including Gluten-Free Recipes for the Conscious Cook, Going Wild in the Kitchen and The Quick and Easy Organic Gourmet. She has developed recipes for leading food companies and been featured in dozens of media stories. Her gift for translating potentially dull diets and ideas into a bounty of flavor and satisfaction has made her a leading authority on healthy food.
Zoe Helene sat down with Leslie recently to find out her latest advice on eating for sustenance and sustainability.