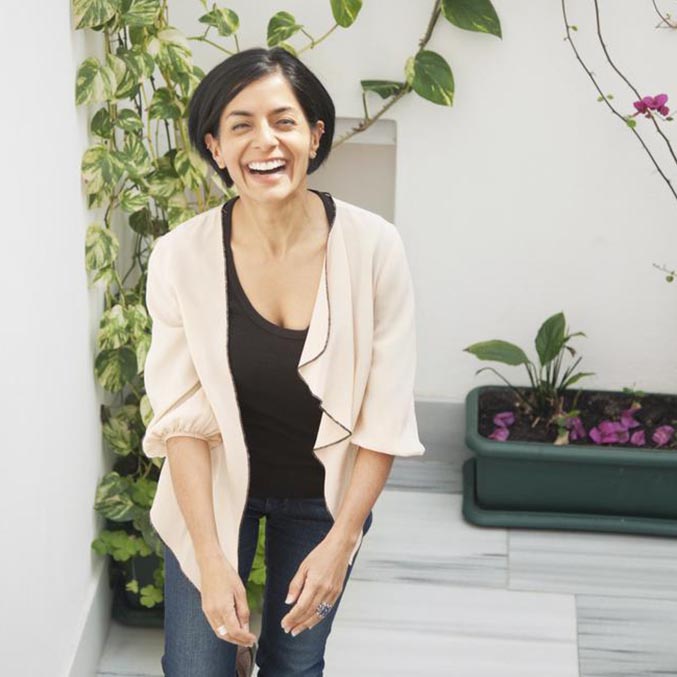 Simran Sethi by Cem Ersavci
Simran Sethi wins Cosmic Sister Special Talent Scholarship to participate in The River Course
Cosmic Sister Special Talent Scholarship
Congratulations to Simran Sethi (@simransethi), winner of a Cosmic Sister Special Talent Scholarship to participate in Dr. Joe Tafur's The River Course!
Writer Educator | Consultant | Science | Sustainability | Psychedelics | Justice
Simran Sethi, MBA (she/her) is the founder of the Asian Psychedelic Collective (APC), an emerging space of belonging for Asians working in and with psychedelics, built on pillars of community, education, and advocacy. She is also a visiting scholar at Open University, a Rhizome Fellow at Culture Hack Labs, and an award-winning writer whose work has appeared in The New York Times, National Public Radio, The Guardian, Guernica, and a host of other publications.
Simran is the author of "Bread, Wine, Chocolate: The Slow Loss of Foods We Love," an exploration of diminishing biocultural diversity that was named one of Smithsonian's Best Food Books of the Year. She is now focused on ensuring the evolving narrative around psychedelics honors the biodiversity and culture of earth medicines and recognizes and supports people of the global majority. She has been featured in Vogue India and Vanity Fair.
Simran is an immigrant to the United States, born in Germany to parents from Uganda and Pakistan. In her work with APC, she draws on her training as a birth doula, yoga teacher, and longtime student of Vipassana meditation, as well as her work as peer integration support at the Fireside Project (@firesideproject) and a member of the Justice, Equity, Diversity, and Inclusion team at the American Psychedelic Practitioner's Association. She is completing a Master of Science in applied positive psychology and coaching psychology at the University of East London, where she researches the impacts of psychedelics on meaning making and post-traumatic growth (positive psychological changes such as increased intimacy, a greater appreciation of life, and spiritual growth that occur as a result of trauma).
When did you first feel called to join the psychedelic movement?
The call came through my own healing journey and need for culturally responsive support. After decades of work in environmental journalism and education, I found myself completely depleted and, frankly, in despair. Much of my work had been focused on environmental injustice, the climate crisis, and biodiversity loss. Earth medicines helped me return to source—to access the wellspring of healing within me and to reconnect with my community and with Mother Earth.
Why are you excited about Joe Tafur's The River Course?
Dr. Tafur has been an informal guide since I heard him on the 2017 MAPS podcast. He spoke of the interweaving of Western and indigenous healing in a way that made it feel so… obvious. If I was working with Asian modalities–Ayurveda and Chinese medicine–to heal my body, why was I seeking pharmaceuticals for my depression and anxiety? Why had I not returned to traditional medicines to heal those parts of me? That podcast planted a seed of curiosity that led to my current work. Then, when I started reading "The Fellowship of the River," my somatic response was "homecoming." I'm so honored to be able to participate in this course, and I'm especially excited for the work we'll do exploring epigenetics and the biological basis of spiritual healing. I've returned to graduate school to study applied positive psychology and coaching psychology. My research is focused on psychedelics and post-traumatic growth, but I am also curious about the epigenetics of resilience—the gifts we've inherited from our ancestors.
How do you feel about being part of the Cosmic Sisterhood?
Wonderful. It's an honor to be in the same community as Hanifa Nayo Washington and Ifetayo Harvey, two women who have not only inspired me to step into my power but supported the Asian Psychedelic Collective.
Anything about APC you'd like to share?
The Asian Psychedelic Collective was born out of a need for culturally responsive community, education, and support for people of Asian descent. By Asian, I mean all Asians–East, West, South, Central, bicultural, and diaspora. Despite the fact that two out of three people on the planet are of Asian descent, we continue to be "othered" and marginalized. That, plus being part of a culture that has stigmatized mental health and "drug" use makes it particularly challenging for Asians to connect with psychedelics. APC is a space for us to come together, celebrate, and heal in community; learn; and advocate for our presence in clinical trials and practitioner trainings, as well as explore the many entheogens and healing medicines in our own Asian lineage.
How do you feel about women's rights and female voices in the scene?
I'm a loud and proud feminist and see very clearly the relationship between the violence enacted against women and the violence and exploitation of Mother Earth. It's imperative that the divine feminine within all of us be allowed to flourish. Earth medicines give us a chance to access those connections within ourselves and within the world. My greatest hope is that, as psychedelics are medicalized and industrialized, this is not forgotten.
THE RIVER COURSE
Registration is now open for the next session of The River Course with Dr. Joe Tafur, integrative Family Physician, curandero, and author of The Fellowship of the River. Designed for healthcare providers and healers, this live online course introduces students to the art and science of ancestral spiritual healing techniques and their relevance to the expanding world of psychedelic-assisted therapies. This 7-week course will include weekly classes with Dr. Tafur on Wed nights, Feb 15 – Mar 29, 6:30-8:30 pm PST.
Dr. Tafur's book, The Fellowship of the River: A Medical Doctor's Exploration into Traditional Amazonian Plant Medicine, will serve as the guiding text as this course explores the role of spiritual healing in modern healthcare and moreover the intersection between biology, emotion and spirituality.
COSMIC SISTER SPECIAL TALENT SCHOLARSHIP
The merit-based Cosmic Sister Special Talent Scholarship helps women explore unique educational opportunities in support of environmental and psychedelic feminism—and beyond.
---
#joetafur #rivercourse #integrativemedicine #healing #spiritualhealing #plantmedicine #psychedelicassistedtherapy #fellowshipoftheriver #spiritual #healthcare #wellness #onlineclasses
#cosmicsister #zoehelene #psychedelicfeminism #ancetormedicine #womeninpsychedelics #psychedelicrenaissance