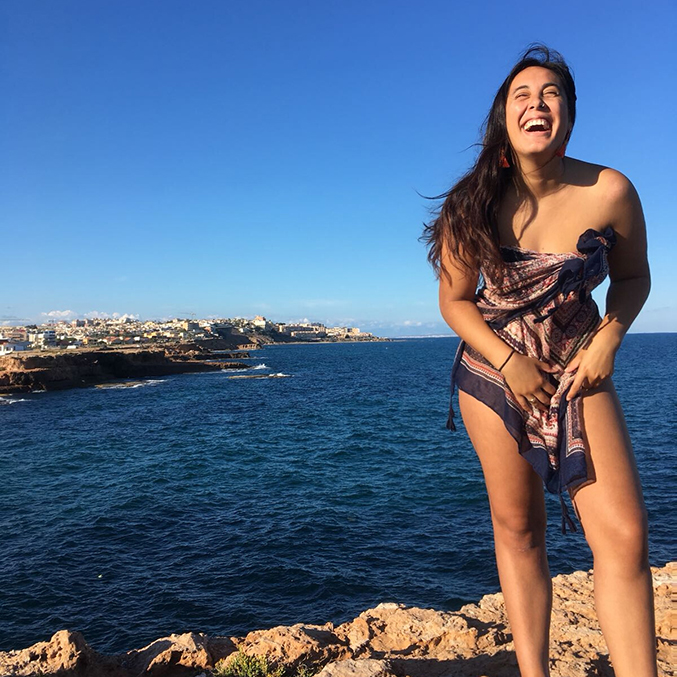 Rusha Paenga wins Cosmic Sister Special Talent Scholarship to Learn Māori Abroad
Cosmic Sister Special Talent Scholarship
Congratulations, Rusha Paenga (@rushapaenga), winner of a Cosmic Sister Special Talent Scholarship to participate in the Learn Māori Abroad (@learnmaoriabroad) Beginners Māori Language Course. Māori are the indigenous people of Aotearoa (New Zealand).
Rusha (25) was born in Gisbone and raised on the coast of Maraehako Bay. She studied apparel in Napier, then set out on her own at 18, living and traveling around Australia, where she and her German partner of six years now live. She's lived in Berlin, Germany, and Valencia, Spain, solo traveling around Europe while in a long-distance relationship.
When Rusha was living in Germany and learning how to speak German, she quickly realized how important language is to understanding culture. "I have always wanted to learn my own language," Rusha (who is Māori) says, "and to walk this journey."
Rusha runs a female travel club, Global Girl Community (@globalgirl_community), which she started while living in Bilbao, Spain, to bring travel women together and promote the interests of travel through meetups, retreats, and group adventures in Aotearoa. She is also developing a product with two wahine Māori (Māori women).
She's currently based in Auckland, where she is dabbling in acting. At home, Rusha travels around exploring Aotearoa and shares her life journey adventures via blog and vlog on YouTube and Instagram. She's been featured in prime New Zealand media such as Feat, Stuff.co.nz, Gisborne Herald, moreFM and more, and was recently on the reality TV show "Travel Guides New Zealand." The United States, Japan, and China are at the top of her travel wish list.
ABOUT LEARN MĀORI ABROAD
Learn Māori Abroad (@learnmaoriabroad) is founded by LA-based Amelia Butler, an indigenous Māori dancer from Aotearoa (New Zealand) with 20+ years of professional international experience. She also founded Ngā Ānahera Māori, a traditional Māori performance group. Her tribal affiliations are Ngātiwai,