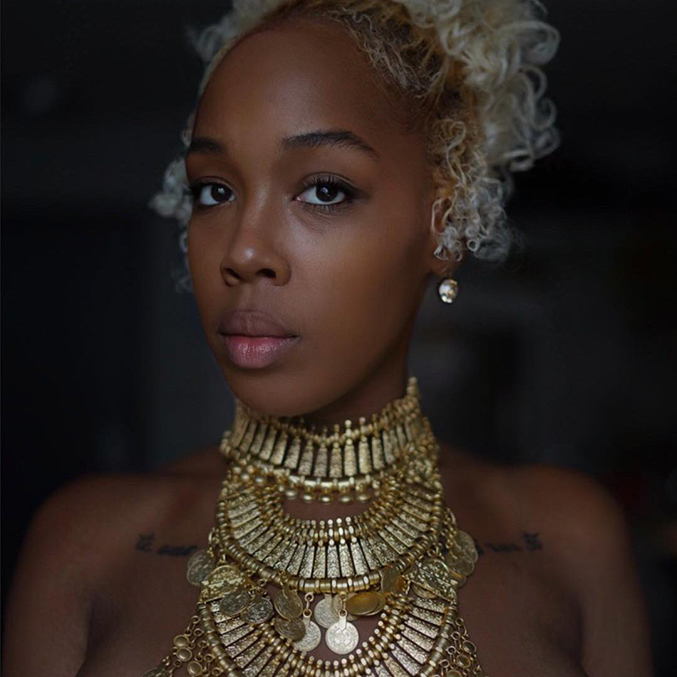 Nicoletta Darita de la Brown, Panamanian-American Black Latinx interdisciplinary artist and chamána (shaman), wins Cosmic Sister Ancestor Medicine Award
Cosmic Sister Ancestor Medicine Award
Nicoletta Darita de la Brown (@vida.magica.love) Panamanian-American Black Latinx interdisciplinary artist and chamána (shaman) wins Cosmic Sister Ancestor Medicine Award to explore her pre-colonial Panamanian-American Black Latinx ancestry with sacred medicine allies and to write WATER GARDEN, an illustrated guide to water inspired wellness rituals.
---
Nicoletta Darita de la Brown is an award-winning interdisciplinary artist and chamána (shaman) who comes from a long line of healers. She is Black Latinx; proud to be a first-generation Panamanian born in the United States. She utilizes her health influencer platform, Vida Mágica Love, to share her passion for spiritual fitness, plant-medicine, healing travel, and all things tea!
Nicoletta uses rituals to create virtual and in-person collaborations with global brands and institutions. She frequently partners with TAZO, The Smithsonian, The Kennedy Center to create arts x wellness experiences. She has been featured in major publications including: Oprah Magazine, The Washington Post, New York Magazine THE CUT, Parents Latina Magazine, UPROXX, EDITION by Modern Luxury.
Nicoletta's artworks re-conceive the life of an artist as thriving, nourishing herself and others during and through her art practice. She teaches 'Mindfulness in Art Practice' at Baltimore School for the Arts; former sculpture professor at Towson University and former adjunct faculty in the MFA in Community Arts Graduate Program at Maryland Institute College of Art. Her performances have been presented at The Phillips Collection, Washington DC; The Smithsonian, Washington DC; Walters Art Museum, Baltimore MD. Exhibitions of Nicoletta's film/video and installation works have been presented at The Tribeca Film Festival, New York, NY; Baltimore Museum of Art, Baltimore MD; IA&A at Hillyer Gallery, Washington DC; Cardinal Gallery, Baltimore MD.