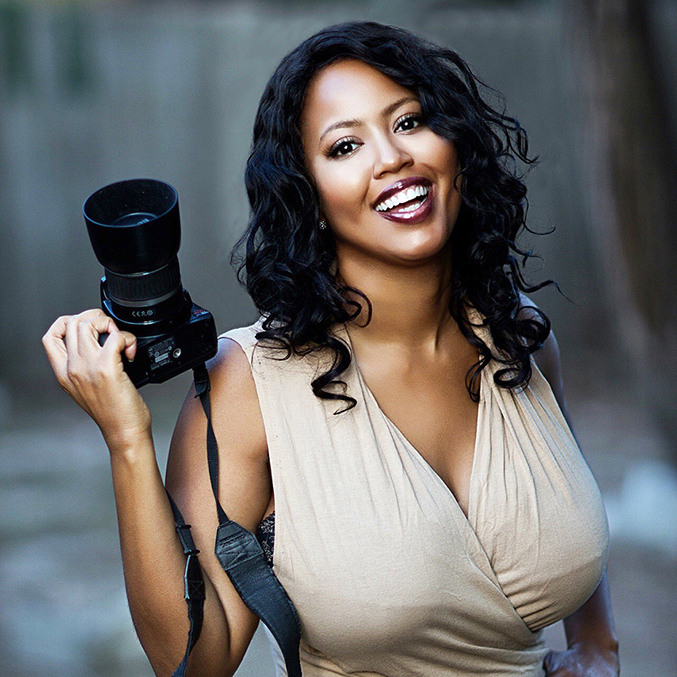 Monique Cooper photographer by Derek Branum
Women of The Psychedelic Renaissance
Los Angeles, CA and Atlanta, GA-based photographer, Monique Cooper is intrigued by the perspective of others. "Stealing a glimpse into another person's life—capturing a moment, portraying an emotion, documenting a feeling—fascinates me," she says. By photographing subjects in a serene, up-close-and-personal manner, Monique showcases life's many facets and shares her love of beauty.
Monique received Cosmic Sister's Women of The Psychedelic Renaissance grant for Photography.
Monique began her journey with photography after buying a camera to make short films. She realized when she watched an elementary school production of "Rumpelstiltskin" that she wanted to be an actress, which perfectly encompassed her love of story-telling. While shooting with her new camera, Monique saw a clear difference in how she shot other women compared with the overly sexualized way male photographers shot her in the past. This personal and artistic insight inspired her career in photography, shooting women the way she wished a photographer would take her portrait—letting a woman's inner goddess and beauty shine through, not just getting a sexy shot.
The healing that happens in Monique's work is apparent in her portraits, which reveal the eyes of women who are completely comfortable and feel beautiful. "Most of the women I shoot hate taking photos," she says. "Then they see their portraits, and they're shocked. They love what they see, because they see their own beauty reflected back at them, and then they realize they actually love taking pictures. It feels like a healing session or ceremony has happened."
Monique's work with ayahuasca and iboga helped her develop a connection to nature that she was lacking. After her work with sacred plants, she has developed a deep love and reverence for nature. In particular, she loves taking nature portraits of women that combine the beauty of the earth and the beauty of women.
Monique was born in Pittsburgh and moved to Atlanta in middle school. She majored in broadcast journalism and theater.