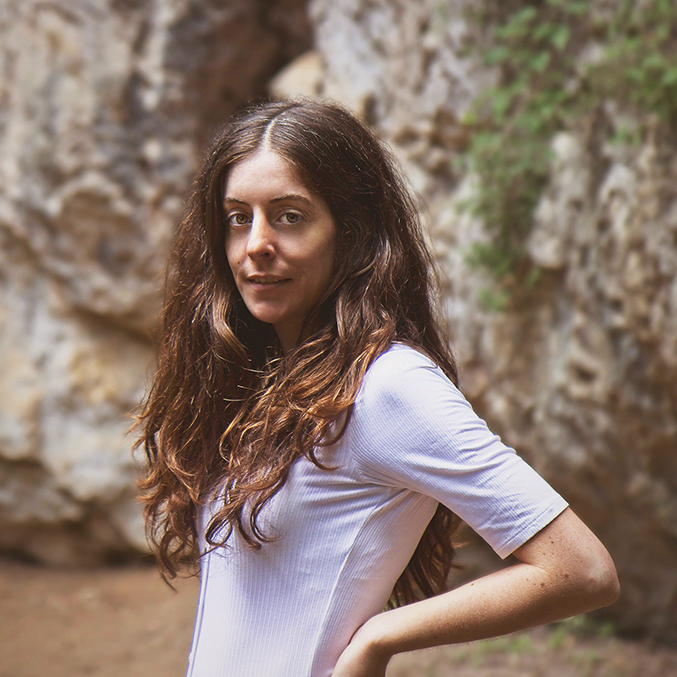 Michelle Janikian by Elisa Galley @elisa.galley.images)
Michelle Janikian wins Cosmic Sister Emerging Voices Award
Cosmic Sister Emerging Voices Award
Congratulations, Cosmic Sister Emerging Voices Award (CS EVA) recipient Michelle Janikian (@michelle.janikian)!
Michelle is the author of "Your Psilocybin Mushroom Companion," a down-to-earth guide to using magic mushrooms safely and mindfully. "When the narrative circulates around only using mushrooms in a controlled setting with a doctor, it becomes exclusive and still makes people feel bad for using mushrooms outside of that context," she says. "With my book, I really wanted to empower people and give them all the tools and safety practices they needed to use mushrooms by themselves."
Michelle writes about harm reduction and the healing potential of psychedelic plants and substances, including cannabis, for publications including Playboy, Rolling Stone, High Times, DoubleBlind Mag, Psychedelics Today, and others. "For me, it was less about my personal experiences with psychedelics that led me to write about them, rather it was more the death of a close friend from an overdose that started me on this path," she says.
She works to de-stigmatize safe use "so folks don't use any kind of substance alone," she says. "When folks are really ashamed of their use and become secretive about it, mixing substances together, that is when they are at higher risk of getting hurt."
Michelle studied writing and psychology at Sarah Lawrence College before traveling extensively in Latin America and settling down in southern Mexico. Born in New York City and raised in New Jersey, Michelle ventures back to the States a few times a year to give talks and workshops on safe mushroom use, cannabis, and psychedelics.
In partnership with the Spirit Plant Medicine Conference (SPMC), Vancouver, the CS EVA increases visibility for talented women in psychedelics and cannabis who work tirelessly in behind-the-scenes roles, as well as newcomers who bring unique voice and talent to the community and/or who shine in spotlight positions.
Photo credit: Elisa Galley (@elisa.galley.images)
---
#MichelleJanikian #author #journalist #YourPsilocybinMushroomCompanion #mushroom #educate #empower #PsychedelicFeminism #CosmicSister #ZoeHelene #wildernesswithin #women #wilderness #wildlife #psychedelic #plantspirit #sacredplant #entheogen #womensupportingwomen #nature #plantmedicine #earth #womeninpsychedelics