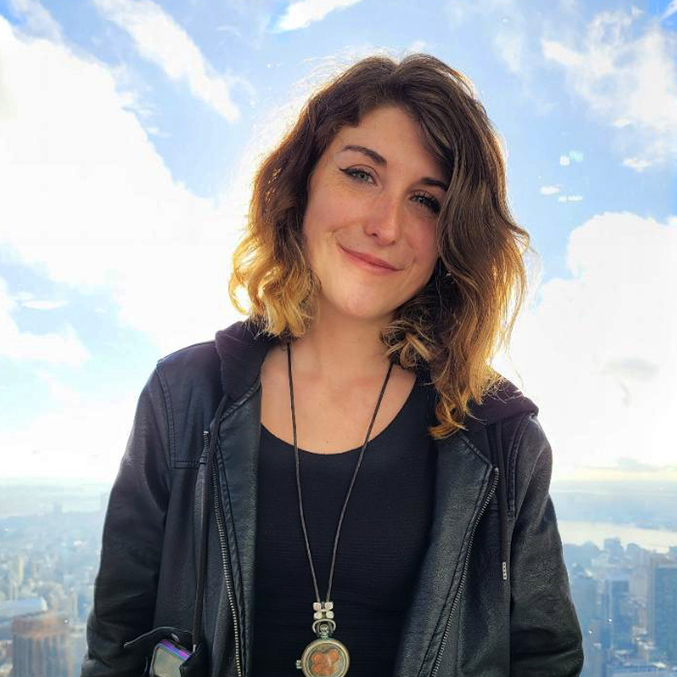 Kat Lakey, artist, activist, psychedelic producer, wins Cosmic Sister Emerging Voices Award
Cosmic Sister Emerging Voices Award
with Spirit Plant Medicine Conference
Kat Lakey (@psychedelic_assembly), multimedia artist, activist, dreamer, and founder and producer of The Psychedelic Assembly, an intimate leadership conference in NYC
---
Kat Lakey is the founder and director of The Psychedelic Assembly (@psychedelic_assembly), which premiered in NYC in September 2022. This new organization seeks to "hold space" for the psychedelic community by providing creative, engaging and intimate opportunities for individuals to find meaningful connection and kinship.
Kat's early career in psychedelics began with the creation of her 2011 viral video "The Greatest Speech Ever Made". Since then, she has produced content for Jason Silva, Kahpi - The Ayahuasca Hub, and the "Thank You Plant Medicine" campaign. Along with her sister Alexa Lakey, she produced a podcast series for "The Psychedelic Salon," which charted Leonard Pickard's novel "The Rose of Paracelsus," in an effort to bring attention to the plight of the formerly incarcerated psychedelic figurehead.
In 2017, Kat began an apprenticeship in Peru at a small Ayahuasca center named "Parign Hak." There she studied traditional Amazonian plant medicine with the Amarakaeri people and acted as the retreat coordinator and social media manager. She ran a successful crowdfunding campaign to help revitalize the facilities, and helped Parign Hak gain visibility and recognition as an indigenous-owned and operated initiative that provided reciprocity for the local communities.
Kat relocated to NYC in 2021 and became deeply involved in environmental activism, organizing two public demonstrations surrounding the protection of the Amazon rainforest under the slogan "Less Concrete More Jungle." In 2022 she launched the Psychedelic Assembly, which she hopes to build into a movement.
Kat describes herself as a multimedia artist, activist, author, organizer, and dreamer.