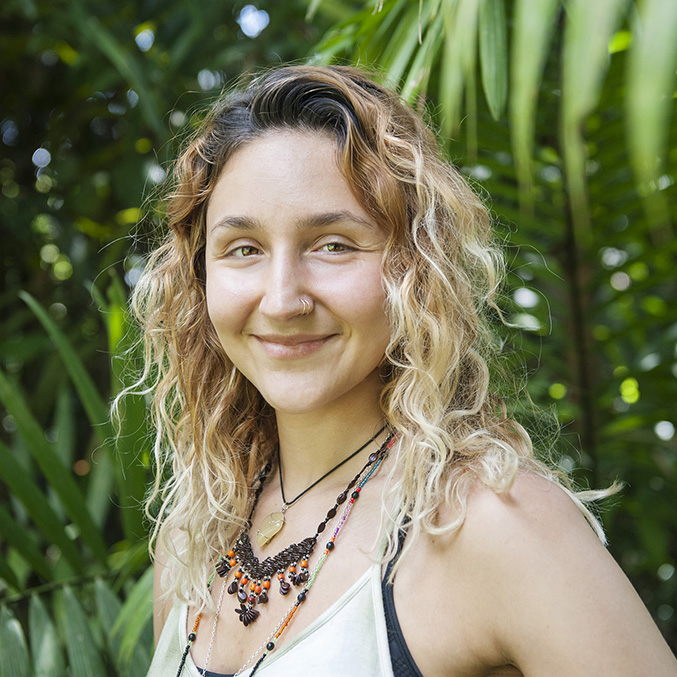 Julia Asadorian by Tracey Eller
Julia Asadorian wins Cosmic Sister Special Talent Scholarship to participate in The Microdosing Movement
Cosmic Sister Special Talent Scholarship
Julia Asadorian (@juliaroseeee), received a merit-based Cosmic Sister Special Talent Scholarship to participate in the 6-week online course, "The Microdosing Movement," organized by Cosmic Sister Danielle Negrin, executive director of the San Francisco Psychedelic Society (@psychedelicsocietysf).
Based in Wakefield, RI, Julia has experienced life-changing psylocibin mushroom journeying with close family members and credits mushrooms with curing her depression.
Julia received a Cosmic Sister Plant Spirit Grant 2018 and traveled to the Peruvian Amazon with Cosmic Sister's founder, Zoe Helene, to experience ayahuasca in a traditional setting at Temple of The Way of Light (@templeofthewayoflight), where she explored her true passions and what drives them. This led to her spending as much time as possible in nature—and a new career path as an arborist, caring for trees. "It's a dream," she says, "to be outside working with and for trees."
"Ayahuasca helped me to be more in touch with plants and all living beings," Julia says. "Life is so beautiful and so precious, yet so easily taken for granted. Nature is where I recharge whenever I feel lost, confused, and out of touch with myself as things are changing, shedding, and letting go in order to transform into something new. Spending time in nature always helps me connect with myself and the universe; it helps me find clarity and purpose in times of confusion and darkness."
Mushrooms have been a bridge connecting Julia more deeply with nature and the earth—especially trees, which are essential for humans and all living things to exist. "Being able to work with trees is an honor. Mushrooms have taught me that we are much like trees ourselves. Each one unique and beautiful. All trees communicate and help one another out to thrive."
Julia has a degree in Integrative Health Sciences from the University of Vermont and is a professional arborist in training.
Photo by @traceyeller