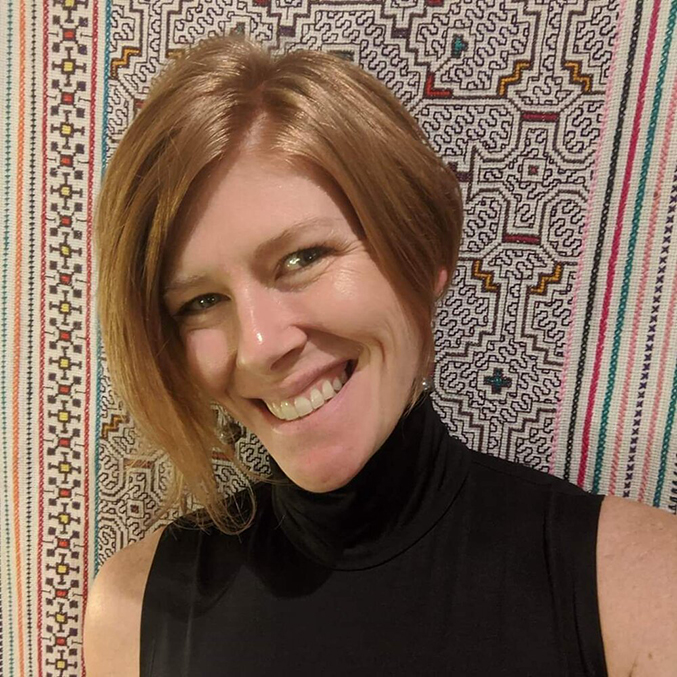 Nurturing Awareness: Neurofeedback and Psychedelics
Women of The Psychedelic Renaissance
Heather Hargraves (@minerva_twist) has been awarded a Cosmic Sister Women of The Psychedelic Renaissance (CS WPR) grant to present "Nurturing Awareness: Neurofeedback and Psychedelics" at Spirit Plant Medicine Conference (SPMC).
Heather Hargraves, MA is a trauma therapist and researcher in London, Ontario, Canada. Heather specializes in the use of neuro and biofeedback technologies to support a broad range of neurologically and/or psychologically traumatized clients within her clinical practice.
Heather's research interests investigate the neurological underpinnings of various states of consciousness, including dissociation, meditation, psychedelics and various polyphasic states of consciousness, associated with shamanic practices. Her masters research focused on the therapeutic induction of altered states of consciousness, based on research findings related to psilocybin (i.e., magic mushrooms). Prior to her training as a neurofeedback therapist Heather worked as a yoga and meditation instructor, as well as a reflexologist and Thai massage therapist. It was her personal experience with these modalities that inspired her to pursue further study as a therapist, with a focus toward understanding the neurological underpinnings of these mind/body therapies.
Currently, Heather is an advocate for the interface of neurofeedback modalities with psychedelic therapies. With an emphasis on the preparation and integration periods that bookend psychedelic therapies, once they are legalized.
---
#ayahuasca #HeatherHargraves #awareness #neurofeedback #psychedelics #trauma #therapist #researcher #alteredstates #mushrooms #sacredmushrooms #PsychedelicFeminism #CosmicSister #MAPSCanada #ZoeHelene #wildernesswithin #women #wilderness #wildlife #psychedelic #sacredplants #womensupportingwomen #plantmedicine