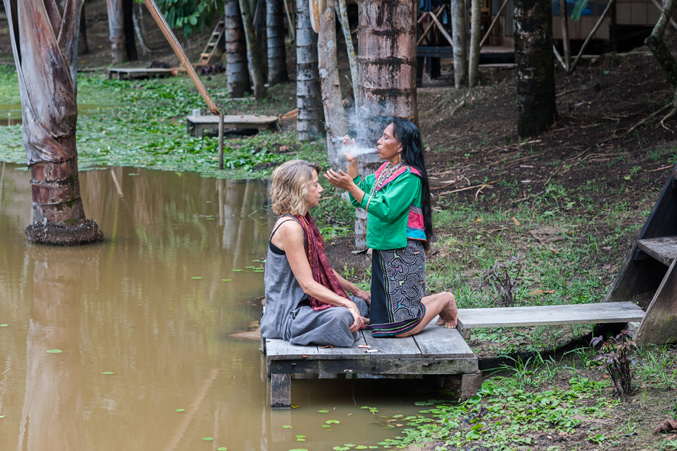 Mary Averill with Shaman Estella at DreamGlade. Photo by Tracey Eller / Cosmic Sister
Cosmic Sister Plant Spirit Grant 2015
Mother, Photographer, Social worker
Date of Birth: December, 1957 (57 in ceremony / Plant Spirit Grant 2015)
Mary is a mother, photographer and social worker living and working in Western, MA. Mary's life's journey has been informed by her passion to comprehend the complexity of human nature. From the corners of the world to the streets of the inner city, she has explored the many faces of people, either through the lens of her camera or through the compassion of her heart.
Mary's artistic endeavors have included photo editor for Christo's The Gates Central Park, 1st place for the Lucie IPA Awards 2005, participant of solo and group photographic shows including the International Center for Photography, Festiwal Stzuka 1 Documentacja, Lodz Poland as well as Intermedia Performances at Emily Harvey Gallery NYC 2009 and Live Action NYC 2010.
In addition to art making, Mary is a social worker who is "passionate about making the lives of others better." In addition, she has initiated many projects that bring her art and social work together both in the US and abroad.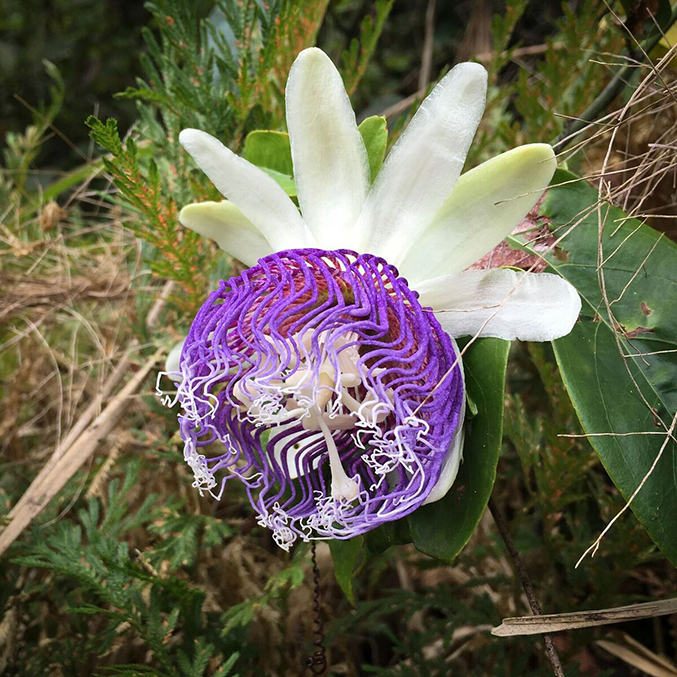 THE SPIRIT OF PROTECTION
Mary Averill (57) a social worker and travel photographer, spotted a beautiful passionflower peeking out of the jungle the morning after her first ceremony. "I was struck by how perfectly the delicate purple coronas protected the sweet, vulnerable center," she says. "I had moments in ceremony when I was enveloped by a soft mesh-like net of protection, much like that, when things got scary."
Mary now takes a passionflower tincture (a fine extract) before bed. "Passionflower is one of the medicines used for insomnia, for anxiety," she says. "And those have been two really big things for me during the last couple years." She's sleeping better and feels a deeper appreciation for life.
"At some point during ceremony, my DNA felt connected to something so cosmic," she says. "Because of that, it feels like the Earth, and everything the Earth gives us to live, is so much more precious. I appreciate everything that's going on behind the scenes that we don't pay attention to on a day-to-day basis. Nature gives us air to breathe and clean water and medicine."
Mary's message: "Everything the Earth gives us to live is so precious."
Read the full article "In The Spirit of Nature: Cosmic Sisters on Ayahuasca" in Boston Yoga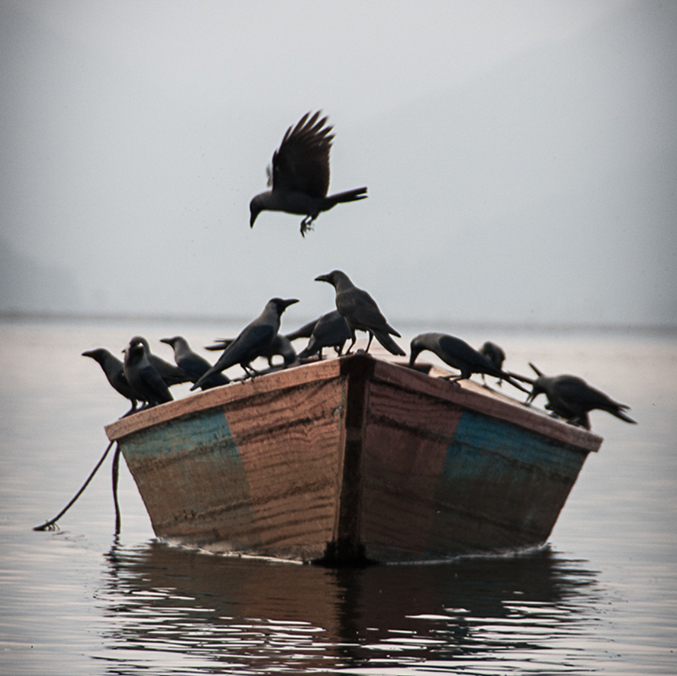 Women of the Psychedelic Renaissance Grant 2018 / Photography
Mary Averill, who just turned 60, is senior manager of a growing integrative behavioral health plan, managing a team of licensed clinical social and health outreach workers who provide care for the sickest and most vulnerable people in Massachusetts. "Lots of trauma, drug addiction, chronic illness," she says. "I feel like we make a small difference in some people's lives, and it can be frustrating work, but it's worthy work."
This year Mary, who has photographed people and places while traveling in Somalia, Burma, Laos, Cambodia, India, Mexico and her beloved Nepal, has been awarded a Cosmic Sister Women of the Psychedelic Renaissance Grant to photograph the Temple of the Way of Light expedition. Her on-location images will be showcased at Temple of the Way of Light upon return.
Learn more about Mary's Women of the Psychedelic Renaissance Grant.
Updated 2 / 26 / 2018
---
Cosmic Sister Plant Spirit Grant 2015
Ayahuasca Retreat: Nihue Rao / DreamGlade
Women of the Psychedelic Renaissance Grant 2018 / Photography