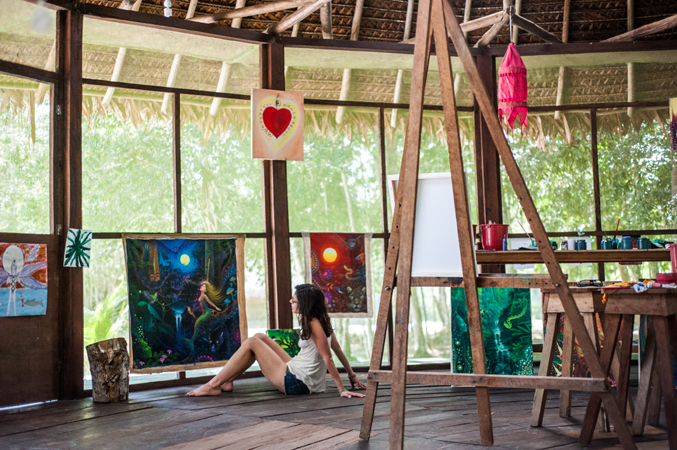 Cosmic Sister Laura Miller Nihue Rao Art Maloka. Photo by Tracey Eller / Cosmic Sister
Cosmic Sister Plant Spirit Grant (2014)
Ayahuasca Retreat: Nihue Rao
Laura Miller, a soulful writer, yogi, lover of magic and myth, marine conservation advocate and adventurer, was 41 when she received the fifth Cosmic Sister Plant Spirit Grant. Laura took to ayahuasca like a river dolphin to water, and on her first night of ceremony discovered that "something magnificent is expressing itself" through all living beings.
Me and Mama Ayahuasca, Laura's personal story, a project sponsored by the Women of the Psychedelic Renaissance educational initiative, appeared in the June 2015 issue of Utne Reader, along with photos by Tracey Eller.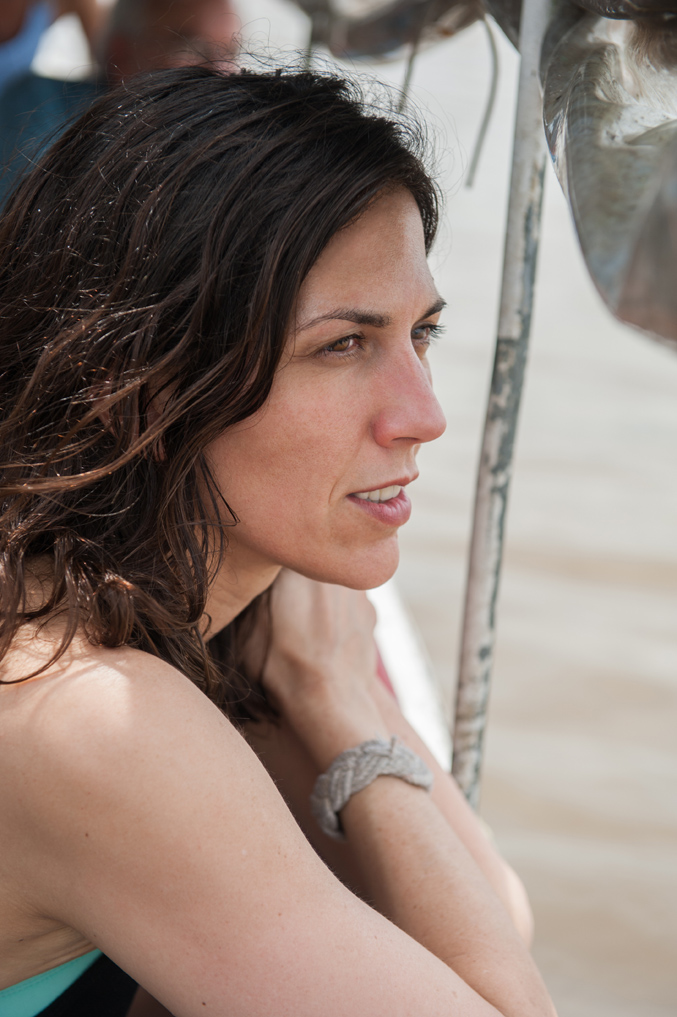 Laura Miller communes with wild river dolphin spirits, where the Amazon and Ataya rivers meet.
Photo above: Laura, a certified scuba diver, considers a mermaid painting by visionary artist and teacher Mauro Reategui Perez in the Nihue Rao Art Maloka.