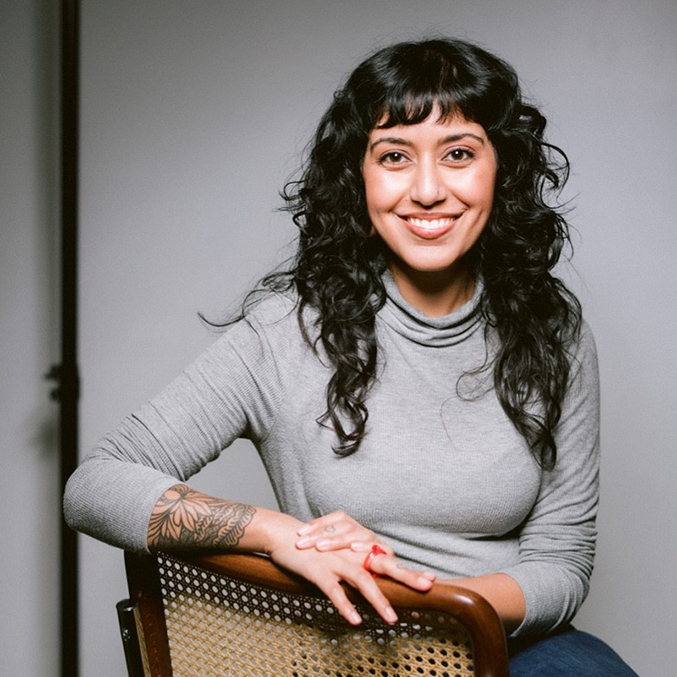 Christine Jairamsingh, non-oppressive beauty and wellness professional, consultant and writer, wins Cosmic Sister Emerging Voices Award
Cosmic Sister Emerging Voices Award
with Spirit Plant Medicine Conference
Christine Jairamsingh (@christinejairamsingh), consultant and writer focused on non-oppressive beauty and wellness standards viewed through a social justice lens.
---
Christine Jairamsingh is a beauty and wellness writer, strategist, and consultant with a background in makeup artistry. With eighteen years experience, she has explored a unique combination of roles in beauty, fashion, and wellness, including marketing, product development, retail curation, and working on-set for fashion and commercial photoshoots. Her makeup work has appeared in Vogue Portugal, Elle CI, and Fashion Magazine, and is a testament to her love of color, skincare, and elevating authenticity and creativity.
Her consulting approach stems from a rich knowledge base and hands-on expertise in designing and facilitating education, witnessing and forecasting trends, testing and developing products, and gathering both insider and consumer feedback. Writing is one of her primary tools used for brand development and strategy. Her words can be found in the form of published articles, advertising slogans, blog posts, and on product labels.
In addition to working behind the scenes, Christine is consistently exploring the foundations of beauty, wellness, and spirituality while finding ways to deconstruct one-dimensionality and homogenized ways of viewing life. She believes beauty is free-form, fluid, and a tool for expression and empowerment, rather than perfection. Similarly, she believes spirituality is the essence of who we are rather than something that is sought after or awarded. These inherent beliefs have taken her down her own path of discovery including transformative experiences with Ayahuasca, Psilocybin, and a wide range of herbal medicines which she has built intimate relationships with through her study of herbalism and kinship with the land.