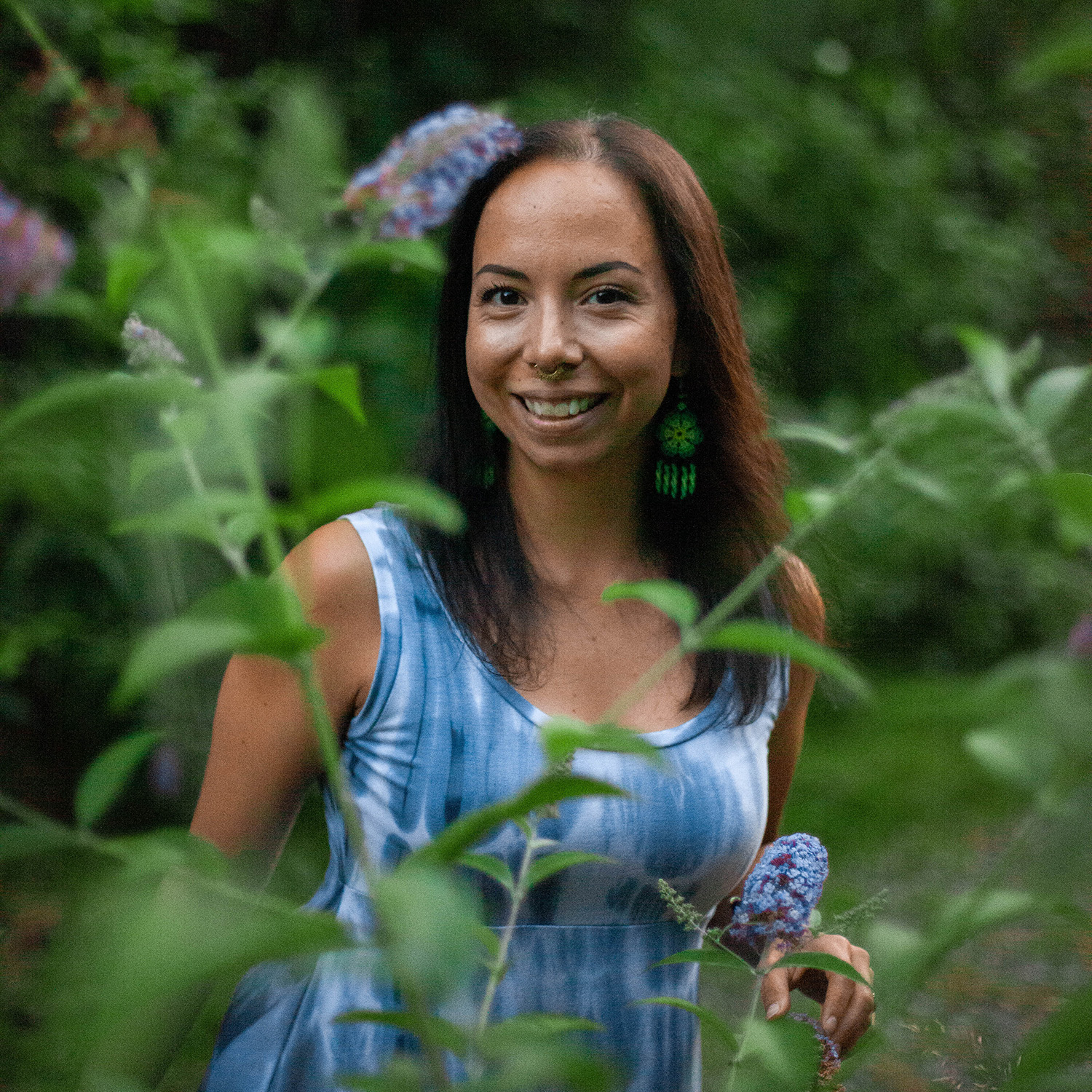 Ariana Fotinakis by Alenka Mali Photography
Ariana Fotinakis, somatic coach and shamanic practitioner, wins Cosmic Sister Women of The Psychedelic Renaissance Award
Cosmic Sister Women of The Psychedelic Renaissance
with Spirit Plant Medicine Conference
Ariana Fotinakis (@arianafotinakis), a breathwork facilitator, and shamanic practitioner of Anishinaabe (Aamjiwnnang) First Nations and Éllinas (Greek) descent, will present "Untangling from Colonization: An Indigenous Perspective on Restoring Our Relationship to the Land."
---
Ariana Fotinakis (she/her) is a woman of Anishinaabe (Aamjiwnnang) and Éllinas (Greek) descent.
She is passionate about amplifying the conversation of decolonization and how both Indigenous and non-Indigenous Kin can untangle themselves from extractive, colonial perspectives. Colonization has impacted all humans on Turtle Island and she is dedicated to helping folks of all ancestries begin their decolonial journeys.
As a trauma-informed somatic coach, breathwork facilitator, and shamanic practitioner, Ariana brings a grounded, gentle, and compassionate approach to supporting her clients in their healing journeys. She uses breathwork, somatic healing, drumming, and sacred psychoactive plants to help her clients rekindle their connections to Self and the land.
"No one form of life is more important than another. We are meant to work together to support each other's existence." – Ariana Fotinakis