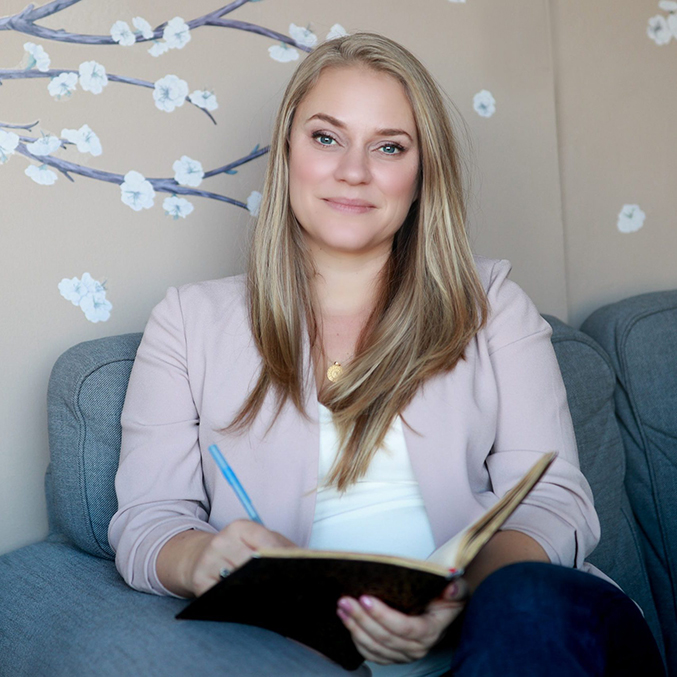 Angela Nikita Cara, psychotherapist offering psilocybin therapy, wins Cosmic Sister Emerging Voices Award
Cosmic Sister Emerging Voices Award
with Spirit Plant Medicine Conference
Angela Nikita Cara, RCC (@angelanikitacara), holistic psychotherapist offering psilocybin-assisted therapy, focusing-oriented therapy and dreamwork at Wise Body Counselling (wisebodycounselling.com) and host of the Earth Priestess Podcast
---
ANGELA CARA, MA, RCC
Angela is a therapist in her private practice, Wise Body Counselling, a Victoria-based resource for body-centered psychotherapy and dreamwork. Passionate about women's sexuality, depth psychotherapy and feminine power, she's created the Earth Priestess Podcast, which is a series of conversations on embodied spirituality, sex, love, relationships & dreaming.
Angela sees her job as creating the space for people to get to know themselves more deeply. We all tend to function from certain perceptions based on blueprints that we've been conditioned by. Angela works with people who want to shift their unhelpful belief systems by bringing less conscious perceptions to light. When we become aware of our unconscious material that is emotionally charged or held in the body as tension, we can begin to open to our life-force energy, which helps us to identify our true feelings, needs & deeper desires.
Connecting to our deeper aliveness takes courage, but as we shift old patterns, we move toward more acceptance and ease in all aspects of life and embody a more authentic self in our daily lives.
Psilocybin-Assisted Psychotherapy with Angela
Angela was among the first therapists in Canada offering government-approved Psilocybin-Assisted Psychotherapy for those with Sec 56 exemptions (now the SAP Program, which requires a medical doctor's application). She's grateful to have had the very knowledgeable Bruce Tobin as a mentor over the years and she's thrilled to be a part of Therapsil's teaching and supervision team. She continues to be available for legal journeys.
Psilocybin Therapy is not typical therapy and it should not be taken lightly. It can lead to increased awareness through the deeper roots of your emotions, memories, beliefs, even tensions and pain, which can be both liberating and sometimes unraveling. It can also involve entering the space beyond words and attuning to a greater wisdom. With good preparation and integration, people find that they have a choice to walk their insights into their lives by developing a deeper relationship with their inner worlds. In light of feelings seen and understood (often in the context of integration therapy), many find that they become more resilient in the face of life's many challenges.
Whether you are struggling with current issues, resolving past woundings, or seeking to explore your life's purpose, Angela explores each person's unique needs with integrity and care.