Zoe Helene advocates for #psychedelicfeminism and for the rights of humans and non-humans through writing, curating and producing quality interviews, stories, and lifestyle collections about sustainability, mind/body/spirit wellness, psychedelic feminism, digital revolution, cultural preservation, arts and archetypes and more. She has been published in LA Yoga, Boston Yoga, Organic Spa Magazine, Utne Reader, Coco Eco, Conscious Living, EcoSalon, Nailed, Civilized, Cannabist, Lift, Reset.Me, Ladybud, Earth Tribe, Activist News, Reality Sandwich, Huffington Post, Organic Authority and the Endangered Species Coalition.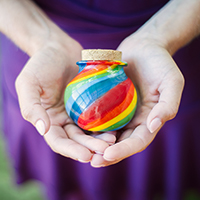 For a partial list of exciting works in progress, please visit
STORIES IN DEV
Zoe Helene currently contributes to:
Zoe Helene has contributed to:
Zoe Helene is a proud member of the Ethical Writers Coalition. Zoe welcomes inquiries from any quality venue, either as a contributor or to share the story of her own work. Please see In Development for a partial list of stories in progress.